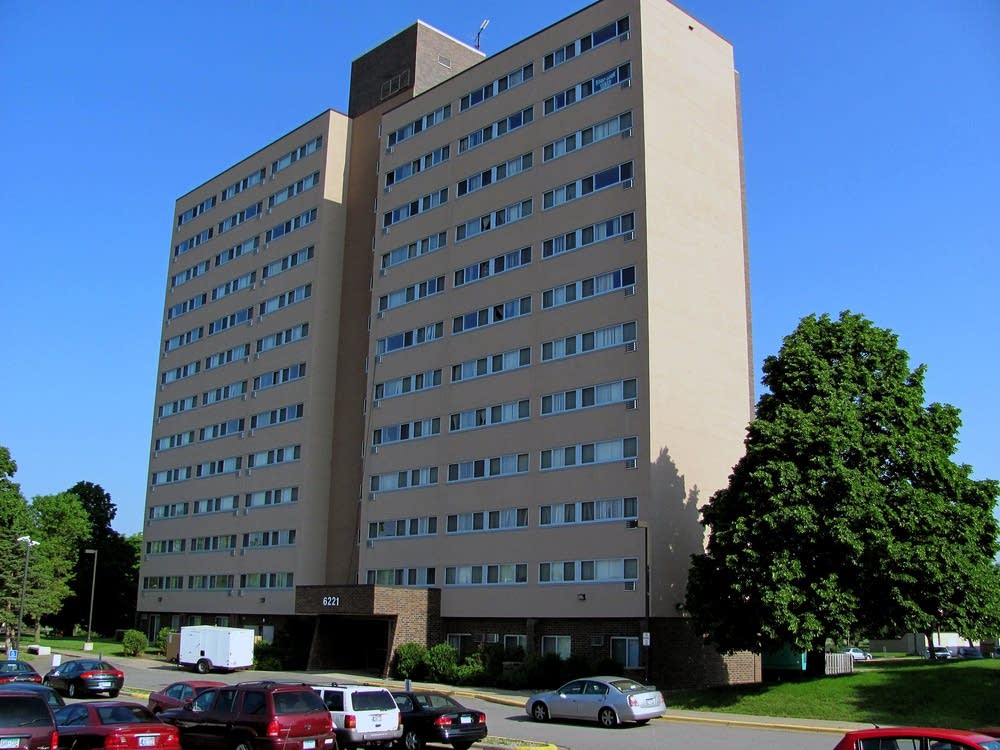 A large rent-subsidized apartment building in Brooklyn Center is back on the auction block.
The 122-unit Shingle Creek Towers was foreclosed on by the federal department of Housing and Urban Development when current owners defaulted on payments. HUD rejected all bids for the property including the high bidder, a New York City investor with a troubled ownership record.
St. Paul-based Housing Preservation Project attorney Jack Cann sued to protect the Shingle Creek Tower residents from losing their rent subsidies. Many residents of the apartment building are poor or disabled. Cann is unsure what HUD will do now.
"Unless they choose as an alternative to work with the city and the county and maybe the state housing finance agency to do a negotiated sale," Cann said.
That could mean a sale to a non-profit housing group, Cann said.
"Our concern is that if the foreclosure sale goes ahead as HUD has proposed, the limitations on rent and several other kinds of tenant protections will be lost," Cann said. "Ultimately that may well have an adverse effect on the people living there.
HUD declined to comment.