In heavily local election, voters made careful choices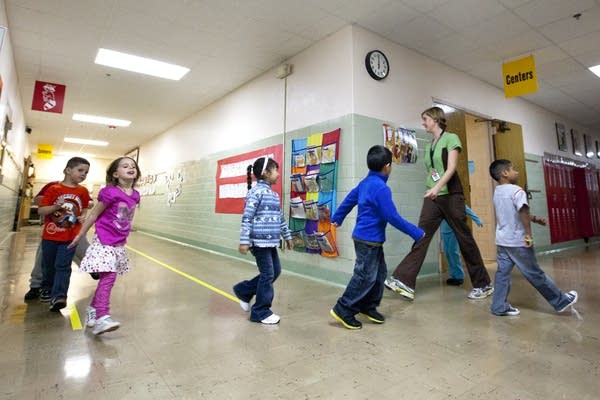 Most Minnesotans who voted on local ballot questions on Tuesday said yes to tax levies. But that doesn't mean the message they delivered is, "Please raise my taxes."
In many places where local officials were offering a choice between higher taxes and less service, voters agreed to pay more. But that wasn't true everywhere, and some officials were suggesting the lesson to be learned is that voters are making careful choices.
If residents in the Austin School District had voted no on Tuesday, the school's tax levy would have dropped by about $100 dollars a year for the average house in town. But they voted yes, so the school levy will go up by about $50 dollars instead.
Mayor Tom Stiehm says that's impressive, considering the state of the economy.
"Even though our unemployment isn't as high as some areas, there's still a lot of anxiety," Stiehm said. "And even with that anxiety, and people see their property taxes going up, they're still willing to invest in the children, and it's a real positive sign for the city."
Austin residents are going to face increased tax levies from the city and county as well as the school district, and Stiehm said he didn't expect residents to be happy about that. But he said voters prefer it to drastic cuts in services.
"We tried to get out into the community and say 'what would you like?'" he said. "You know, we'll lower your taxes. We can do that. We can cut your taxes in half. But we'd have basically a skeleton police department. Your streets wouldn't be getting plowed, things like that. And people tell us they want these services and they're willing to pay for them."
Of the 126 school districts that asked voters to approve tax levies, voters agreed at least partly in 70 percent. But many of those questions simply continued existing taxes without raising them and all but one of those passed.
There were 62 districts seeking an actual increase in their tax levies. They didn't fare quite as well, although most passed.
That's a sign the electorate is discerning when it comes to proposed tax increases, said Republican Rep. Pat Garofalo, who chairs the Education Finance committee in the Minnesota House.
"I think voters are focused on accountability, reform and results, as opposed to putting more money into the old system," Garofalo said. "So those areas that were talking about changing the way they are doing things with additional funds, those are the ones that seemed to be most receptive."
But Garofalo says it's hard to draw firm conclusions about the mood of the electorate based on yesterday's election. He points out that St. Michael approved its school levy increase, even though Republicans there outnumber DFL voters by at least 2 to 1.
On the other hand, he said, in DFL-leaning Duluth voters apparently thought state aid increases to schools were enough this year, and they turned down additional property taxes, even as they approved a city tax to provide for parks and libraries.
The state uses a formula to determine how much money to send local schools, and this year the state budget increased that formula by $50 dollars a student. But education advocates have said that's not nearly enough to keep up with the increased cost of everything from fuel to health insurance.
That's one reason, districts are turning increasingly to local property taxes. Minnesota on Tuesday had the more school levy questions on the ballot than it's had in over a decade. Gary Amoroso, the executive director of the Minnesota Association of School administrators, says it's a bad idea to fund schools with local property taxes.
"It creates haves and have nots," Amoroso said. "When you look around state, we have districts that have zero dollars worth of levy coming from communities. On the other hand you have districts that are getting in excess of $1,600, $1,700, $1,800 per pupil. That is a terrible inequity that can't be solved at the local level."
If the state funding system doesn't change, Amoroso predicted a widening gap. Minnesota will continue to see property tax increases where voters will support them and cuts where voters can't or won't.
Gallery
1 of 1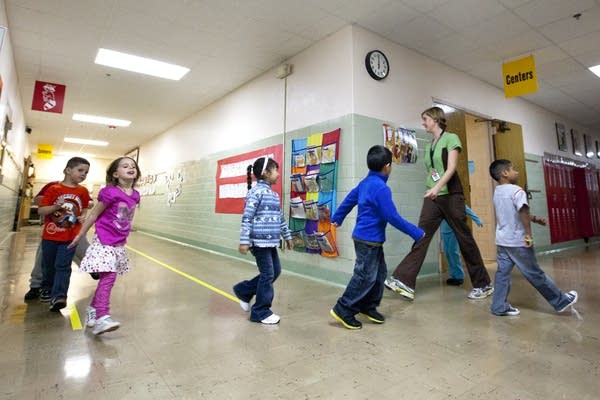 Your support matters.
You make MPR News possible. Individual donations are behind the clarity in coverage from our reporters across the state, stories that connect us, and conversations that provide perspectives. Help ensure MPR remains a resource that brings Minnesotans together.