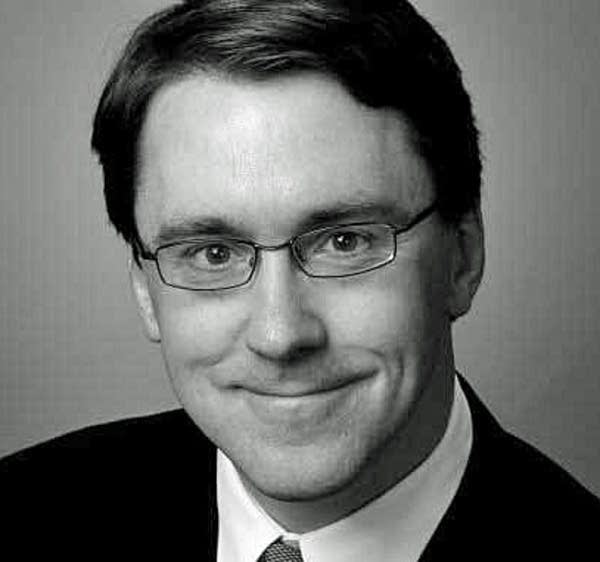 The medical world is reacting to the Food and Drug Administration's decision last week to revoke its recommendation of a prominent cancer drug for use against breast cancer.
The FDA said the drug known as Avastin was not as effective against advanced breast cancer as it is for other types of cancer.
Avastin will remain on the market, but the move means that insurers may no longer pay for the drug for use on breast cancer patients.
MPR's medical analyst Dr. Jon Hallberg spoke to All Things Considered host Tom Crann this week about the drug and the FDA's decision.
Tom Crann: Remind us, how do we traditionally treat cancer? What are the categories?
Dr. Jon Hallberg: There are three main categories, and this really hasn't changed much over time. First is surgery. You cut the cancer out. The second would be chemotherapy, killing the cancer cells, the cells that are rapidly multiplying out of control. And the third category would be radiation, essentially burning the cancerous cells.
Crann: So this drug Avastin, does it fit into the chemotherapy category?
Hallberg: If we think of chemotherapy as simply using chemicals or drugs to treat cancer, then yes it does fit in that category, but it's really very unique. It's part of this group that's called the angiogenesis inhibiters.
The theory goes that a tumor, a mass that's growing, has to feed itself. It needs its own blood supply. And if you can cut off that blood supply, if you can stop the blood vessels from growing, then you can essentially starve that tumor.
Crann: It sounds like an incredible possibility or breakthrough. So, what was the concern here with Avastin, when it came to breast cancer, from the FDA?
Hallberg: This drug is used in a number of different aggressive cancers, and there was some preliminary research that looked like it might be promising. Unfortunately, as often happens, is when you actually start really getting the data, you really look at the numbers, they came to the conclusion that being on this drug does not prolong people's lives. And in fact, the side effects from the drug may outweigh any benefit that the person might derive from it.
Crann: Are they typical chemotherapy side effects that we think of?
Hallberg: No, it's different because this is dealing with blood vessels. The way it works in some of those factors, those proteins associated with blood vessel growth -- things like really high blood pressure, bleeding problems, blood clots, kind up ripping up the G.I. lining -- were the things that are seen.
Crann: So it wasn't taken off the market. Does that mean it's still effective for other types of cancers?
Hallberg: Oh yes. I think it's really being hailed as a fantastic treatment for certain kinds of cancers, like colon cancer, certain lung cancers, some kidney cancers and things like that. So it's got an absolute niche in the drugs and the techniques and the modalities that are used to treat cancer. It was just this one particular kind that the studies just aren't holding up.
Crann: There is some controversy behind this [FDA action]. ... I was reading there are some patients who do feel that it really has helped them and maybe saved their lives.
Hallberg: I think this is one of those cases where belief and passion is one thing, and the hard science or the hard numbers may be another thing. And so it's impossible, frankly, to know.
If you had metastatic breast cancer, nothing seemed to be working, you go on this, it would seem that it made a difference. And in fact, that is a little cautionary note. Some researchers are saying there may be a subset of people with a certain kind of breast cancer that may benefit, so that this blanket revocation may need to be revisited. And I suspect that's probably the case.
Crann: And I should say that Medicare, they're saying they're going to continue to pay for it and monitor it.
Hallberg: Right.
Crann: So they haven't pulled the approval of it. Is this part of a new class of chemotherapy drugs that we're seeing that are just more specifically targeted, or work in a very specific way?
Hallberg: I can't think of another area of medicine where new medicines are coming along that are so intriguing and have such phenomenal potential to save lives. This is one. It stops these blood vessels from providing nutrients to a tumor.
Things like Herceptin harness the immune system to target a certain kind of breast cancer. Tarceva is another one that works on growth factors. I've got a person I know who has lung cancer, and it's basically been halted by taking one pill a day. We're entering a whole new era, I think, and this is certainly an area that will continue to be explored and a new means of treatment will be derived.
(Interview edited and transcribed by MPR reporter Madeleine Baran)