Into The Song: Nick Robin's obsession steers close to taboo
Nick Robin is a Twin Cities musician who is so aware of his influences that he often intentionally replicates the work of his musical heroes. He says that having grown up with his parents' soundtrack - Neil Young, the Beatles, Leonard Cohen -- he just can't find enough sustenance in today's music, be it indie, alternative or underground.
"I don't think the music we make today is as good as the golden era," the 31-year-old said while picking apart one of the songs, "In My Pocket," from his new album, "Factory." 
"That's late 60s, early 70s. I mean, it's just leaps and bounds above what people are making today," he said, and he feeds off them to the point at which it almost sounds like mimicry -- but not quite.  
"In My Pocket" is a good example. He delved into it for our occasional series, "Into The Song."
A droning cello builds in the background while two lazy chords are strummed on a guitar. The reverberating chimes of a glockenspiel spell out the song's simple, repetitive structure. It sounds strangely like vintage Velvet Underground, especially in the way Robin pairs a nursery school melody with a dark subject.  
"I was sort of obsessed with this girl," he said. "And I had really been into the Velvet Underground at the time." 
"Sort of obsessed" doesn't begin to describe "In My Pocket." You can feel the distance between the singer and the woman, her disinterest in him, his burning obsession with her, and his growing need to possess her completely. It's unsettling, unnerving, and completely intentional on Robin's part. Besides the Velvets, Robin says "In My Pocket" is kind of an homage to "Every Breath You Take," by the Police, or the Rolling Stones' "Under My Thumb."
"Where they're almost like misogynistic in a sense, and creepy, but in the song format it works, and people accept it as normal," he said. Oly in this song, Robin pushes the obsession further, to a completely uncomfortable level.  
"Maybe I wanted to exaggerate it, to just really clue in on the emotion of it," he said.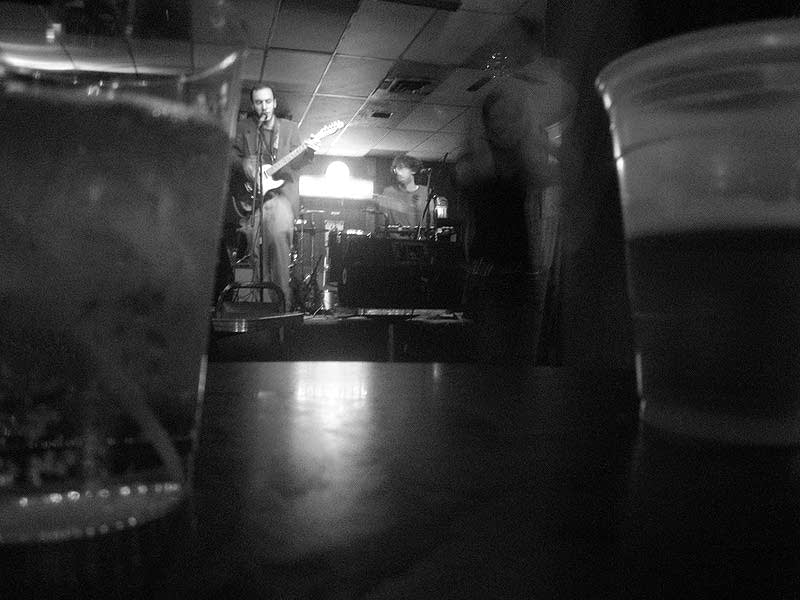 "I'm always fascinated with songs like,'Young Girl,' do you know that? Robin asked.
'Young girl, get out of my mind, my love for you is way out of line...' "
It's a 60s era song from Gary Puckett and the Union Gap about a man's forbidden relationship with a teenage girl. In, "In My Pocket," the overwhelming stalker-like obsession of the singer steers close to the taboo.
"And I never was a stalker but, maybe it's just a short story or something like that," Robin said. "You sort of write a character. I guess it's not really me. It's a character and you just want to push that character around and see where that character goes I guess."
Creepiness aside, Robin described "In My Pocket" as a pretty successful songwriting exercise.
"The vocals have a real honesty, I think," he said. "The whole thing builds. Maybe it starts out pure and sweet and ends up strange and dirty." 
At this point you'd normally be hearing about Robin's upcoming gigs, but there aren't any. He's a full-time law student right now, studying to be a public defender, because he wants to be a champion of the underdog. The protagonist in his song, "In My Pocket" is also an underdog, but not necessarily one you want to cheer for.
Gallery
1 of 1