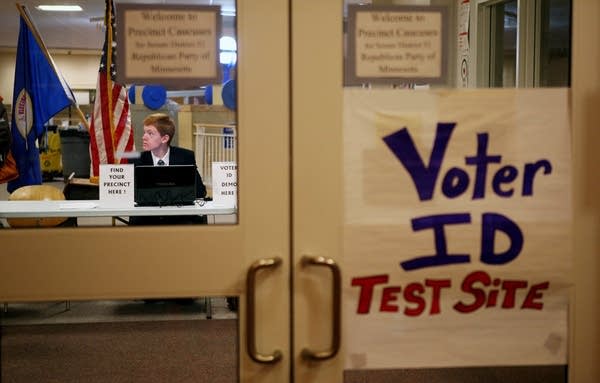 Later this morning the group TakeAction Minnesota plans to lead a rally at the state capitol in opposition to a proposed photo identification amendment.
Republican lawmakers want to see the voter ID issue go before voters as a constitutional amendment in November.
Opponents say the proposal, which would require voters to show a photo ID before casting a ballot, disenfranchises too many people.
The debate isn't just happening in Minnesota. On Tuesday in South Carolina, the state sued the federal government for blocking its law.
MPR's Cathy Wurzer spoke with Doug Chapin, an election expert at the Humphrey School of Public Affairs at the University of Minnesota, about voter ID laws and proposals across the country.