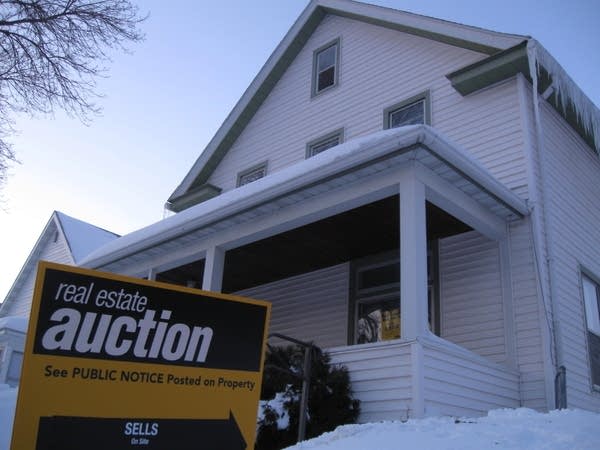 Minnesota House Democrats are proposing legislation that they say would help reduce the number of home foreclosures.
Their plan would require lenders to expand refinancing options for homeowners who owe more on their home than what it's worth, prevent banks from foreclosing on long-time homeowners who recently lost their jobs, and forbid banks from foreclosing on a home while they're modifying a mortgage.
Rep. Jim Davnie, DFL-Minneapolis, said the bill aims to protect homeowners who are struggling in the economic downturn.
"This package of legislation ... responds to the needs of those who are underwater and seek a short sale so that they can move not only to a new place but new jobs," Davnie said.
Joe Hoppe, the Republican chair of the House Commerce Committee, said the Legislature has passed several bills that address foreclosure over the past four years, and he doesn't believe there's a need for more legislation now.
"They don't want to own houses," Hoppe said. "It's not what they're set up to do. It's a pain for them and it's not good for anybody so they're doing everything that they can possibly can to avoid having to foreclose."
Democrats say the plan would not cost any additional state money but would put more restrictions on lenders.