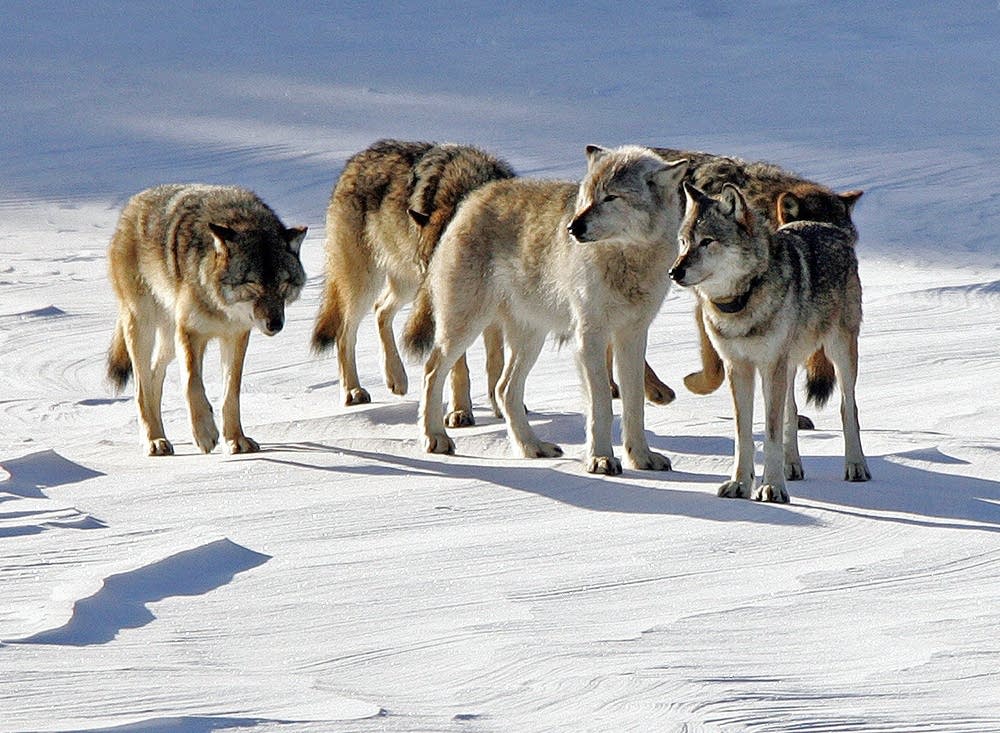 A closely-watched wolf population on an island near Minnesota's North Shore could be on the verge of extinction, says a study made public Friday.
There are only nine known gray wolves left at the Isle Royale National Park in Lake Superior. Only one is female. These are fewest number of wolves on the island since scientists began watching the population in 1958.
Wildlife biologist Rolf Peterson from Michigan Tech University says the population could die out, but he believes in sticking to the island's tradition of non-intervention.
"But there are well-known geneticists who think they should be genetically rescued now, and that restoration after extinction might not work out quite so well," Peterson said. "It's a bit of a complicated issue, and there are some different points of view out there, even among scientists."
Inbreeding weakened the wolves' gene pool, Peterson said. Another factor is a shortage of moose, which are the wolves' primary source of food. Scientists have long studied the predator-prey relationship between the wolves and moose on the Lake Superior island.
"There's a shortage of old moose, which wolves rely on for food. There's the re-arrival of canine parvovirus on the island, and that had been absent for 25 years," Peterson said. "And then there's the probably random roll of the dice, which produced this lack of females."