Lawmakers debate funding for Southwest light rail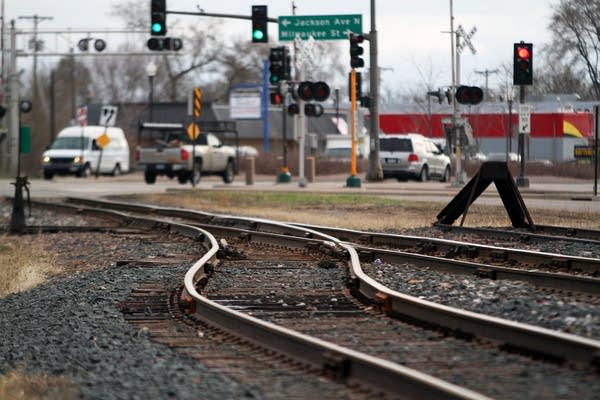 Legislators are debating whether to fund the proposed Southwest light rail line in this year's bonding bill.
Gov. Mark Dayton has made expanding light rail in the southwest metro a top priority this year. But House transportation leaders this week failed to include the light rail line from Eden Prairie to downtown Minneapolis on a list of recommended projects.
The project has the support of business leaders, who are hoping lawmakers will give the Southwest LRT a green light this session.
POTENTIAL JOB GROWTH
Opportunity Partners, a firm that offers support for adults with disabilities, is located less than a mile from a spot near the border of Eden Prairie and Minnetonka which could become the site of the Southwest LRT's City West station.
Company Vice President Gregg Murray said the light rail will provide more dependable transportation to the 500 adults with disabilities who visit his facility every day for job training and other services.
"They do rely heavily on public transportation. As such, any opportunity for us to see new innovative, more cost-effective means of public transportation, we think is a plus for the people we serve," Murray said.
Opportunity Partners is one of several dozen major private employers along the proposed LRT line. The Metropolitan Council estimates these companies add up to more than 200,000 jobs. Planners expect businesses to add 60,000 more jobs along the line over by 2030.
Architect Dan Duffy from the Southwest LRT advisory committee said job growth in the region was a major factor in selecting the 15-mile route through the southwest suburbs.
"We determined that if we are going to make this successful we've got to start steering it towards the business centers," Duffy said.
But the $1.25 billion line still faces some major hurdles before it becomes reality.
The project has federal permission to begin preliminary engineering.
Sue Haigh, who chairs the Met Council overseeing the project, said Southwest needs $25 million in state bonding money to move forward. The state's total share is $125 million, she said.
"The state share is only 10 percent of the project and so this $25 million is taking one step towards that 10 percent share, so every dollar that is invested by the state of Minnesota gets $9 in investment from the federal government and from local partners," Haigh said.
Aside from the state's share, the cost of the LRT will be paid 50 percent by the federal government, 10 percent by Hennepin County, and 30 percent from a five-county transit-dedicated sales tax.
Met Council officials say if lawmakers don't authorize state money for the line, federal support could be jeopardized.
But House and Senate Republicans say they need more information before they will commit state funding to the project. In a letter to the governor last month, Sen. Joe Gimse of Willmar and Rep. Mike Beard of Shakopee objected to providing state funds for Southwest before federal funding comes through.
MONEY NOT THE ONLY ROADBLOCK
Even if the Legislature authorizes borrowing money for Southwest this session, other issues remain.
One question is whether there is enough room for light rail and freight rail to run side-by-side. Much of the LRT runs along existing freight rail tracks. If engineers determine there is not enough room, one plan would divert some freight rail traffic in St. Louis Park to nearby freight lines that run through a residential area.
This possibility has raised safety concerns for some residents and sparked fear that homes would be removed to make room for the LRT.
Such fears are premature until a study of the line's environmental impacts is complete as early as this summer, Hennepin County Commissioner Gail Dorfman said.
"It's always tough for the people who are directly impacted, who have the trains going right by their homes or their businesses and that is why we do all this environmental work — to figure out how we make it work for them, too."
While Dayton is pushing for the project, he has expressed strong concerns about the state doing business with a company vying for engineering work on the light rail line — San Francisco-based URS Corp., which consulted on the 35W bridge before it collapsed in 2007.
The company was not involved in the design or building of the bridge, or any of the later construction work, including the resurfacing that was under way when the bridge fell.
A spokesperson for the governor said Dayton has not been involved in the bidding process on Southwest.
URS Corp. has worked on other mass transit projects around the country, including the Hiawatha Light Rail, which runs from the Mall of America to downtown Minneapolis. URS Corp. did preliminary engineering on Hiawatha, and also assisted MnDOT and the Met Council with project management and construction oversight.
The Met Council will say only that URS Corp. is one of two companies being considered for work on Southwest.
Gallery
7 of 7
1 of 7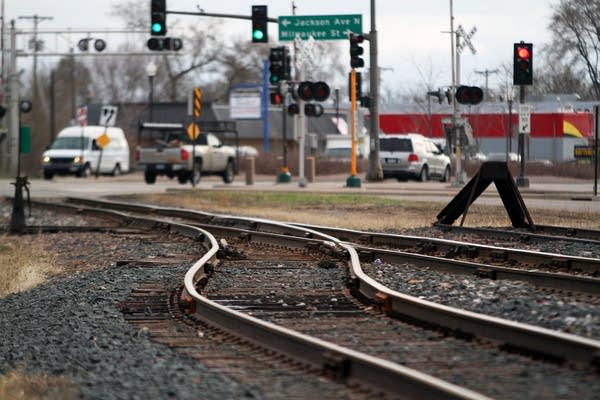 2 of 7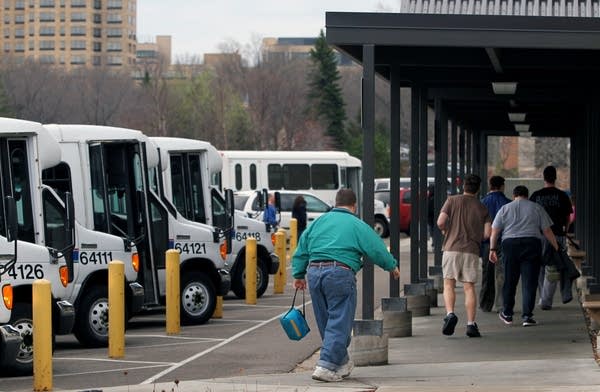 Your support matters.
You make MPR News possible. Individual donations are behind the clarity in coverage from our reporters across the state, stories that connect us, and conversations that provide perspectives. Help ensure MPR remains a resource that brings Minnesotans together.