Vitamin D and sun safety: What's the best way to get daily dose?
A new study from the Mayo Clinic shows a rapid increase in melanoma among young adults - especially women. Melanoma is the most deadly kind of skin cancer.
Rates among young women are eight times higher than they were 40 years ago. In men, the rate increased four-fold during the period. The study looked at health records from 1970 to 2009 in Olmstead County, which is where Rochester and the Mayo Clinic are located.
We know that the sun is a great source of vitamin D, but given the risks of sun exposure, can humans get enough vitamin D elsewhere?
Jerry Brewer, a dermatologist at Mayo and author of this study, spoke with The Daily Circuit Monday.
Gallery
1 of 1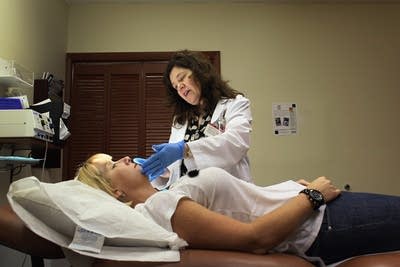 Grow the Future of Public Media
MPR's budget year comes to a close on June 30. Help us close the gap by becoming a Sustainer today. When you make a recurring monthly gift, your gift will be matched by the MPR Member Fund for a whole year!