Minn. House OKs abortion restrictions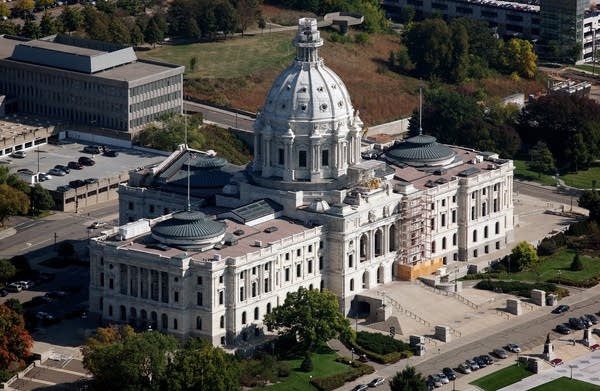 By ALEXANDRA TEMPUS, Associated Press
ST. PAUL, Minn. (AP) -- Doctors who prescribe abortion-inducing drugs but are not in the room when patients take them could be charged with a felony under a measure that won strong approval Wednesday in the Minnesota House, but Gov. Mark Dayton's veto pen likely awaits it.
The bill, which cleared the chamber on an 80-48 vote, was one of two proposed restrictions on abortion providers that advanced in the Legislature Wednesday. The other, which the Senate approved 43-23, would require abortion facilities to pay license fees and undergo yearly inspections. Companion versions of both bills are awaiting floor votes.
Medical abortions are often chosen over more invasive surgical abortions by women in the early stages of pregnancy. House bill sponsor Rep. Joyce Peppin, R-Rogers, said that a doctor's presence in the room would provide necessary safety and still keeps the drug legal.
"I think it's very important that a doctor is there to make sure a woman is a good candidate before she takes the drugs," Peppin said.
Jennifer Aulwes, spokeswoman for Planned Parenthood of Minnesota, North Dakota, South Dakota, said the House bill would end one program in Rochester where patients can take an abortion-inducing drug with a nurse in the room while video conferencing with a doctor in St. Paul -- a practice called telemedicine.
Jim Koppel, the deputy commissioner of health, said the state Department of Health hasn't taken a position on the House bill, but that many clinics offer different medications through telemedicine programs.
"These are obvious bills that aren't about overall healthcare practice, but specific to abortion," Koppel said.
Dayton's spokeswoman Katharine Tinucci wrote of the licensure bill in an email to the Associated Press that "he has not yet said that he would veto this, but I would point to the governor's long record of supporting a woman's right to choose."
Aulwes said the licensure requirement could drive up health care costs for patients and put some abortion providers out of practice.
"We welcome any regulations that will improve patient safety and improve outcomes for patients," Aulwes said. "But this bill is not about patient safety, it's about politics."
Koppel said that the Department of Health does not license any clinics in the states but that medical practices are monitored through the licensure of doctors and nurses. The Senate bill, he said, singles out abortion clinics over all others.
"There are many clinics where similar procedures take place all the time," Koppel said. "To narrowly define it like this is unfair."
Planned Parenthood clinics already comply with federal and state regulations and doctors and nurses must be licensed through medical boards, Aulwes said.
"That's just like any doctor's office," Aulwes said. "Your pediatrician's office is regulated the same way, you're OB's office is regulated the same way."
The bills have different specifications for which patients, patient relatives and state attorneys could seek legal action to either close down the abortion facilities that don't follow the regulations or prevent them from continuing to provide abortion services.
With Dayton poised to reject both bills, Republicans are likely pushing the measures to show solidarity with their conservative constituencies going into the last days of session before the November election.
The Senate bill would require any clinic or health center that provides more than 10 abortions per month to pay an annual license fee of $3,712. The fine for no license would be $300. As part of the agreement, facilities would have inspections without notice by the commissioner of health up to two times each year.
Sen. Claire Robling, R-Jordan, said the licensing bill was "common sense."
"We just want to shine a little light into those rooms and make sure these procedures are being handled well," Robling said.
Gallery
1 of 1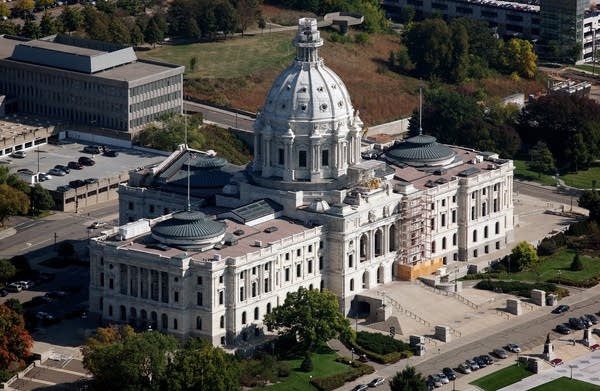 Your support matters.
You make MPR News possible. Individual donations are behind the clarity in coverage from our reporters across the state, stories that connect us, and conversations that provide perspectives. Help ensure MPR remains a resource that brings Minnesotans together.