The law gives us the right to free speech, but we take it away from ourselves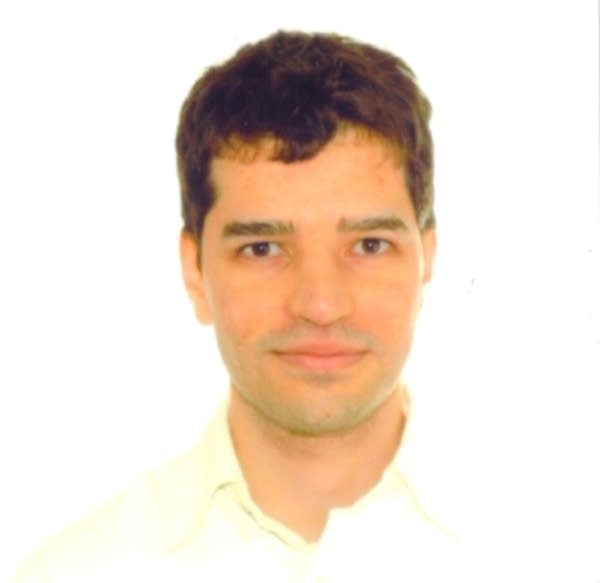 Hani Hamdan lives in Burnsville and practices dentistry in Lakeville, Minn. He is a contributor and editor of Engagemn.com and a source in MPR's Public Insight Network.
The First Amendment guarantees that the American judicial system cannot punish you for saying something, no matter how objectionable what you say may be. But if making a single, fleeting statement causes you to lose your job, your family's security, your reputation and your future career prospects, what is the point of having a First Amendment in the first place?
Correct me if I'm wrong, but there appears to be a serious popular infringement on free speech that is widespread among us, the public. Try conjuring the most compassionate, polite words you can muster to tell your obese sister that she needs to lose weight, because you dearly love her and are genuinely worried about her, and you'll know what I mean. You may cringe at the very suggestion.
There now exists a culture of squelching where just about everyone has opinions he or she cannot voice out loud, whether on a small family scale or a large public one. At the same time, in apparent retaliation, people are prepared to exact the harshest punishment on each other for speaking their mind. Even if a statement is free of insult and intellectually motivated by a genuine concern for the greater good, in many instances we are not free to make it. The First Amendment will protect us from being prosecuted, but it will not protect us from a general public that has yet to grow into the spirit of the First Amendment.
Grow the Future of Public Media
MPR News is supported by Members. Gifts from individuals power everything you find here. Make a gift of any amount today to become a Member!
Increasing instances in recent years can attest to this. Conservative and liberal pundits alike are always up in arms against specific individuals of their choosing. These pundits call upon their listeners not to simply raise awareness of the "offenses" of their target individuals, but to try to make their lives miserable on every level.
Pundits become targets as well. Just ask Juan Williams or Bill Maher.
I am Muslim, and these days it's common for high profile persons to utter offensive things about Islam or Muslims. More disturbingly, there are activists who have taken it upon themselves to harm Muslims. But while we have a duty to counter their efforts by means of education and public advocacy, there should be a line that we never cross out of respect for the First Amendment.
For example, I would never want an Islamophobic college professor to lose his or her job, or even be asked to refrain from such statements — certainly not in my name. I do not wish for Islamophobic statements to be hushed mindlessly in the name of protecting a minority. In fact, I want Islam's critics to come forth with their statements, provided that Muslims are given an equal chance to discuss and refute them.
It's not about being kind or forgiving, it's about being mature. If a football coach says something that offends my favorite team, it would be childish of me to be happy to see the coach fired. Children yell and clamor demanding that problems be made to disappear. Adults are supposed to master the use of acceptable tools to face and counter problems. Bad speech can be countered with education and good speech, trusting that a good argument will ultimately prevail. But seeking to destroy the life of a person because of his or her opinions is a sign of weakness and intellectual bankruptcy.
Unfortunately, expressing one's opinion, even in a single, fleeting statement, can these days result in a punishment far worse than legal prosecution. This is the practical application of "judging" — to condemn a person as a whole based on one trait — and we are thoroughly guilty of it.
I'd rather pay a fine for saying the "wrong" thing than lose my job and good reputation and receive death threats by mail. The spirit of the First Amendment may be alive in the courts, but I think it's dying among people.
Gallery
1 of 1