Funding for St. Peter hospital renovations in doubt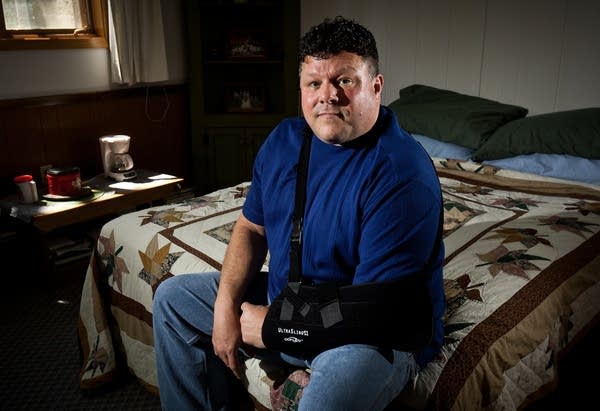 A proposal by Gov. Mark Dayton to fund a $40 million renovation of the state's largest facility for people declared mentally ill and dangerous has stalled at the state Capitol.
Employees at the Minnesota Security Hospital argue the renovations are urgently needed to address serious safety concerns, but GOP lawmakers said the state cannot afford a large bill to fund all major projects and needs to make tough choices about which projects to fund.
Leaders of the GOP-controlled Legislature and Dayton are still negotiating the bill, but the latest version does not include funding for the St. Peter facility.
A spokesperson for Dayton said the renovation project is a priority for the governor, but declined to provide details of the negotiations.
The Minnesota Security Hospital provides treatment for about 400 adults, including people who have been charged with murder, arson, or other violent crimes. The facility has attracted attention in recent months for the controversial tenure of top administrator David Proffitt, who was forced to resign in late March after a state-funded investigation found problems with his leadership style.
The main facility, built in 1982, can be a frightening place for employees and patients. Patient assaults on employees and patients are frequent, according to data from the Minnesota Department of Human Services.
Last year, employees reported 65 serious injuries. About half were the result of a patient assault. The facility also recorded 310 patient injuries last year. About one in five was caused by a patient-on-patient assault.
Security counselor Chuck Carlson, who has worked at the facility for more than 20 years, said the design of the facility has contributed to high levels of violence against patients and employees.
"We work in an environment that is just blind corners everywhere," said Carlson, also president of AFSCME Local 404, the union that represents many facility employees.
He notes that many of the units are spread out onto several floors, with a nurse's station in the middle and narrow staircases leading to patient rooms on different levels. The design makes it impossible to see all patient bedrooms at once, he said. Narrow hallways and stairwells also pose a safety risk.
"I had a co-worker beat unconscious around the corner from me by not more than thirty feet, but you could see nothing," Carlson said.
He said the employee was knocked unconscious after one or two punches, and other employees did not notice until another patient walked by and started screaming.
The layout is also dangerous for patients, employees said.
"We have a lot of patients that are working hard and doing everything they're supposed to be doing and they can recognize the gaps in safety in the system, too, and they've got to live with it 24-7," said John Collins, a security counselor at the facility.
Collins has been on medical leave since November, after he suffered a torn rotator cuff when he tried to intervene to stop a patient from attacking others on the unit, he said. Despite his injury, Collins said, he is more concerned about the safety of patients than of employees.
"We have a lot of patients, too, who are living with a higher level of anxiety" because of the unsafe conditions, he said. That anxiety can led to more violence, as frightened patients try to fend off assaults and may decide to strike first rather than wait to be attacked, he said.
Earlier this year, Dayton included $40 million for facility renovations in his proposal for a bill that would sell bonds to pay for construction projects. The narrow staircases and multi-level units would be torn down and replaced with units that look more like a traditional hospital, with wide hallways and clear lines of sight to monitor patients.
State Rep. Terry Morrow, DFL-St. Peter, made an emotional appeal last week to lawmakers from the House floor, urging support for the project. He made reference to debates earlier this year about the release of patients from the facility and from the Minnesota Sex Offender Program next door.
"Many of you said earlier this session you were concerned about these folks being in your neighborhoods," he said. "Then, okay, make my neighborhood's workers and my neighborhood safe."
Morrow, reached Wednesday, expressed frustration that the proposal has not attracted more support.
"This to me is not a pet project," he said. "The state demands that we house mentally ill and dangerous people. We don't just do it for St. Peter. We do it for the state, so the state is responsible."
However, Senate Majority Leader David Senjem said the state cannot afford to fund every request. The money sought for the facility is competing with other projects all over the state.
"It's just a large chunk of money," said Senjem, R-Rochester. "And trying to find that kind of money in this bill, it's difficult, and to take care of some of the other [requests], roads, bridges, wastewater, floods, all of that, so it's a matter of trying to stretch that dollar."
The recent "administrative commotion" at the facility has also made lawmakers wary of approving the project this year, he said.
Facility employees, the state Department of Human Services, and advocacy groups are pushing lawmakers to reconsider funding the project.
"I recognize the importance of all the other things that are in the bonding bill, but people with mental illness tend to be, frankly, on the bottom of the list in terms of importance," said Sue Abderholden, executive director of the mental health advocacy group NAMI-Minnesota. "And in this particular instance, I think they need to be moving closer to the top."
The renovations remain a top priority for the state, and it's possible that lawmakers might approve a smaller amount of money to begin planning the renovations, said DHS deputy commissioner Anne Barry.
"We're still hopeful that we will get something so that we can get started," Barry said. "Even to create an expectation or a hope here that there's going to be some changes in the future I think would be extremely beneficial."
Hospital at Risk:
Danger and Dysfunction at the Minnesota Security Hospital
► State facility for the mentally ill risks losing license over turmoil
―Published: Feb. 28, 2012
► Data: Violence, restraints common at Minnesota Security Hospital
―Published: Feb. 28, 2012
► David Proffitt, head of Minnesota Security Hospital, resigns at state's request
―Published: March 27, 2012
► Former Minn. Security Hospital leader's 'extremely assertive' style rankled some
―Published: March 28, 2012
► State failed to review troubled past of ousted Minn. Security Hospital administrator
―Published: March 30, 2012
► Auditor to look at agency's hiring practices in wake of Proffitt dismissal
―Published: April 2, 2012
► Former Security Hospital head still getting paid
―Published: April 12, 2012
► After complaints, MN Security Hospital inspected
―Published: April 13, 2012
► Plan gives DHS more oversight in state mental health services
―Published: April 20, 2012
► Funding for St. Peter hospital renovations in doubt
―Published: April 27, 2012
► Security hospital worker 'emotionally abused' patient
―Published: May 1, 2012
► Security Hospital in line for fraction of funding request
―Published: May 4, 2012
► State investigating Security Hospital's handling of missing patient, stabbing
―Published: May 9, 2012
► Investigation shows complexity of caring for the state's most violent and mentally ill adults
―Published: June 8, 2012
► DHS confirms resignation of executive
―Published: Aug. 23, 2012
► More injured employees, fewer doctors at Minnesota Security Hospital
―Published: Aug. 29, 2012
► Minn. moves mentally ill patients to avoid legal action
―Published: Dec. 14, 2012

Gallery
1 of 2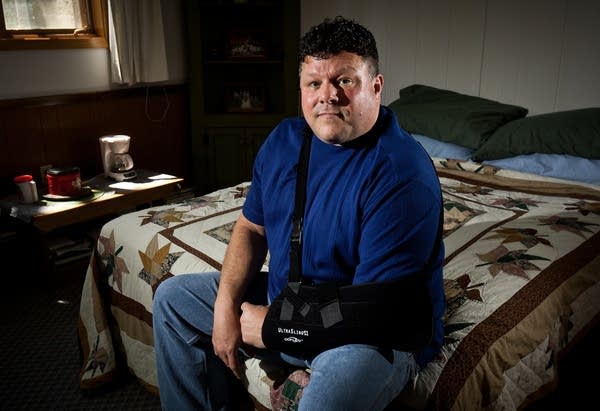 2 of 2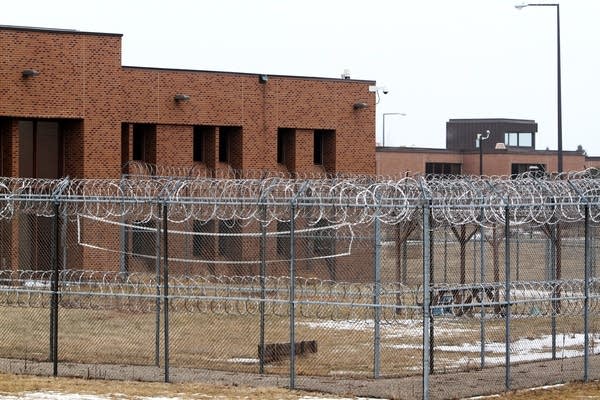 Your support matters.
You make MPR News possible. Individual donations are behind the clarity in coverage from our reporters across the state, stories that connect us, and conversations that provide perspectives. Help ensure MPR remains a resource that brings Minnesotans together.