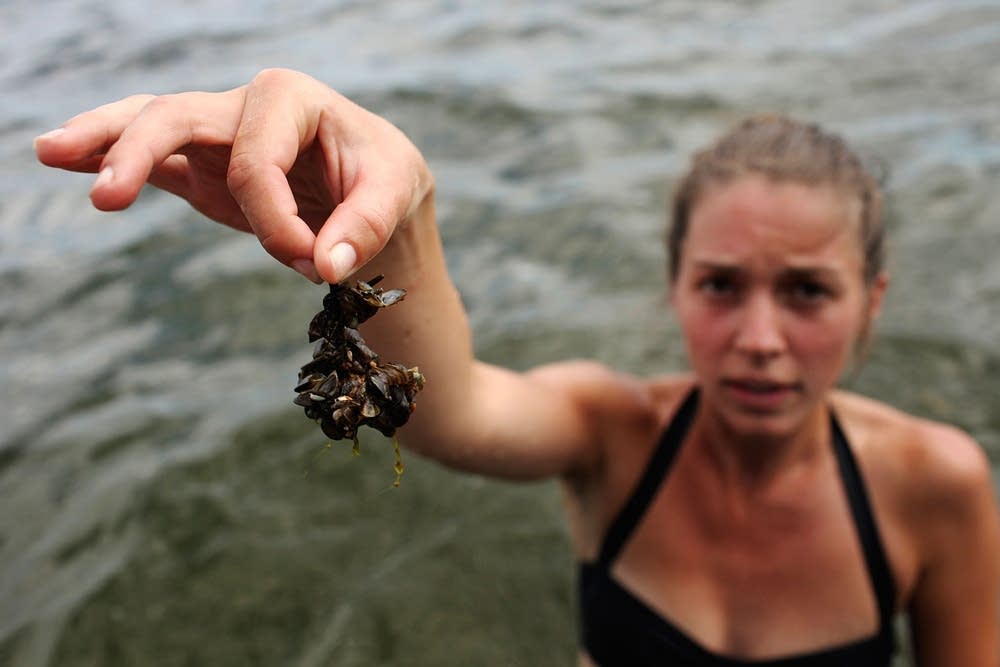 Boat lift operators, local police officers and lake association volunteers are being trained to inspect boats to prevent the spread of aquatic invasive species as the walleye fishing season opener approaches.
The Department of Natural Resources' fight against zebra mussels and other invasive pests is largely based on educating people.
A new law requires stickers on boat trailers to indicate that the owner has completed an online course on invasive species. Although the law does not go into effect until 2015, there is no penalty for non-compliance. The effort is still mainly an educational one.
However, fines for failing to obey the laws on invasive species will double starting July 1. The DNR says that 16 percent of Minnesota boaters aren't following the rules about aquatic invasive species.
The stickers are available now and they provide a good reminder, said Rodmen Smith, assistant director, DNR enforcement division.
"The message there just reinforces to the operator of the boat or maybe a guest operator of that boat how important is to make sure the plug is pulled, all the water is drained, all your weeds are removed," Smith said. He said many people know they should remove the boat's drain plug when they come out of the water.
"They're removing them when they leave the lake but once they get home they put that plug back in," Smith said. "We just need to remind people that drain plug should be out all the time."
Smith said that the only time a boat's drain plug should be is in is right before the boat is put in the water. Boaters are generally on board once they understand their role in the spread or the potential spread of invasive species, he said.