Three Twin Cities men convicted of sex trafficking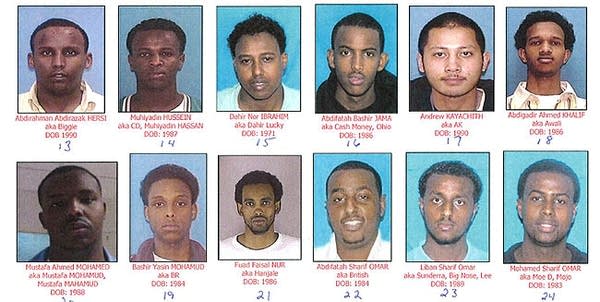 A federal jury in Nashville has split its verdict against nine people accused of running a sex-trafficking ring out of the Twin Cities.
The jury convicted three Twin Cities men of trafficking minors. The three are Idris Fahra, Andrew Kayachith, and Yassin Yusuf. Sentencing guidelines call for up to life in prison, but at least one defense attorney in the case said a lifetime sentence is unlikely.
Six other defendants, including one woman, were found not guilty of the trafficking charges.
After the verdict was read, lead prosecutor Van Vincent of the U.S. Attorney's office in Nashville was circumspect when asked why he thought his case failed to convict all nine.
"It would be speculation on my part as to what the jury was deciding in relation to it. They took their time," he said. "They considered the evidence carefully associated with each defendant. Their verdict is their verdict."
Vincent said he hopes the case sends a message to victims of sex crimes that they have a voice. Throughout the trial, the credibility of witnesses known as "Jane Doe 2" and "Jane Doe 5" were scrutinized by the defense.
At one point, 30 people were indicted as part of the long-running investigation. Some of the remaining defendants could still face trial.
Gallery
1 of 2
2 of 2