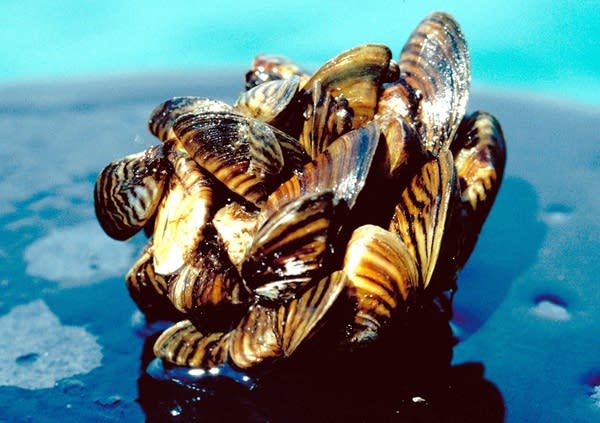 A new report commissioned by The Nature Conservancy says Minnesota spends nearly $8 million a year fighting aquatic invasive species.
The report analyzes previous studies on the cost to industry and governments of such invaders as Eurasian water milfoil and zebra mussels.
For instance, power plants need to remove zebra mussels from water intakes, and the fishing industry is declining because of competition from invaders.
The fight is complicated because there are so many different types of invasive species, and no single method will work for all of them.
The report says governments across the Great Lakes region need to work together.
According to The Nature Conservancy, a coordinated response should include habitat improvement for native water dwellers. That helps keep the non-native species from gaining a foothold.