Minn. crop harvest expected to buck poor projections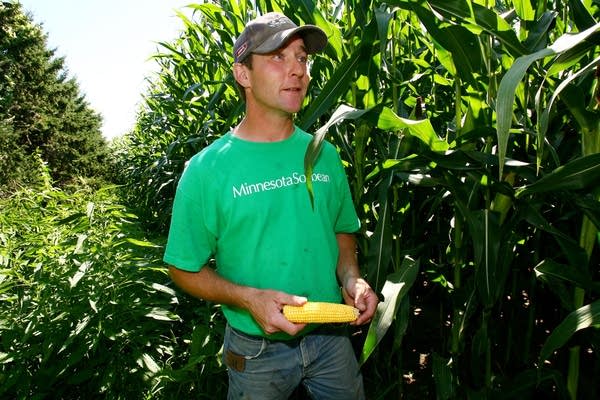 The harvest forecast for the nation's corn and soybean crop doesn't look good, the U.S. Department of Agriculture confirmed today, but Minnesota is managing to buck the trend.
Corn and soybean production nationwide are down, 13 percent and 12 percent, respectively, from last year, both largely a result of widespread drought and extreme temperatures. The forecast is more optimistic in Minnesota, as the state's farmers are expected to produce slightly more corn than last year.
A drought is crippling corn fields across the country, but Minnesota is projected for a slightly larger production of 1.27 billion bushels, compared to 1.2 billion in 2011. It helped that farmers planted more acres of corn this year.
"Minnesota is the garden spot as far as the Corn Belt goes," said Chris Nagel, a market analyst with Northstar Commodity in Minneapolis. He estimates about two-thirds of Minnesota's corn production this year is in good condition.
"I don't think there's any other part of the Corn Belt that's going to do as well as Minnesota is going to do," Nagel said. "To have a yield comparable to last year, that's a pretty good accomplishment with all the heat that we've dealt with."
The USDA estimates the average corn yield in Minnesota at 155 bushels an acre — one bushel less per acre than last year.
But more corn planted this year means more overall production, Nagel said.
"The price was good enough in the spring that it made sense for farmers to plant a higher percentage of corn versus soybeans," Nagel said. "We should be able to harvest a pretty good percentage of the acres that were planted and based on the prices last spring we planted a lot of acres."
Drought has pushed the price of corn up nearly 40 percent in the last two months, from about $5.50 to more than $8 a bushel, and that is likely to translate into solid profit for many Minnesota corn farmers like Michael Zabel.
Zabel, 45, grows corn and other crops on his family's 900-acre farm near Plainview. His farm has been free of drought and he expects this year to produce 180 bushels an acre.
"It's a long time before we actually have the corn in the bin, but based on what our yields look to be and based on what the prices look to be into this coming marketing year, it should be a very good year for us," Zabel said.
With significant drops in corn production forecast for Illinois, Indiana and Iowa, what is less clear is how the national drought will affect food prices.
U.S. Agriculture Secretary Tom Vilsack told the Associated Press Americans shouldn't see immediate increases to food prices because of the drought, but the U.N. Food and Agriculture Organization attributed a rise of 6 percent in food prices to bad weather in the U.S., Russia and Brazil.
Gallery
3 of 3
1 of 3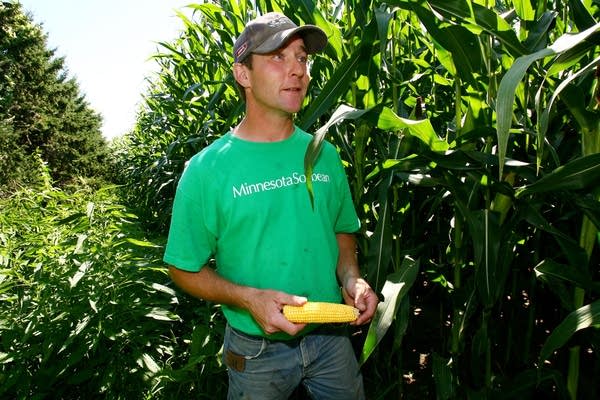 2 of 3