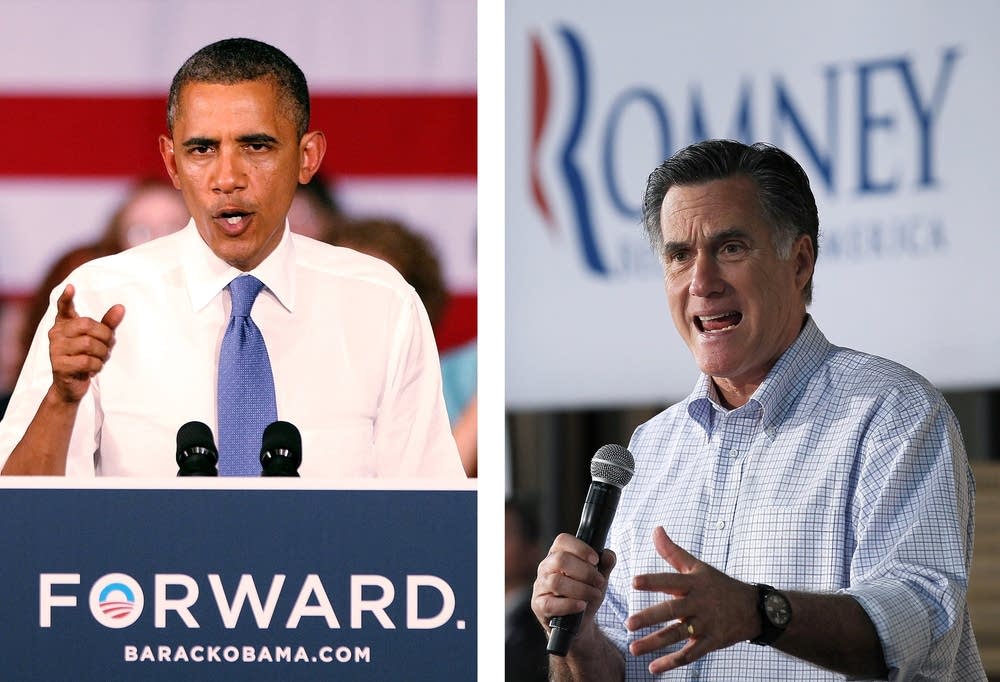 The first of three presidential debates is Wednesday night. How important are the debates to the ultimate outcome on Election Day? What kind of preparation work goes into them and what potential is there for a game changer?
More from the Associated Press:
Domestic policy is the subject and the 90-minute debate will be divided into six segments of approximately 15 minutes each. The first three segments will focus on the economy, and the last three on health care, the role of government and governing. Moderator Jim Lehrer will open each segment with a question, after which each candidate will have two minutes to respond. The moderator will use the balance of the time in the segment for a discussion of the topic.
Carole Simpson, veteran broadcast journalist, will join The Daily Circuit Tuesday. She was the first woman or minority to be the sole moderator of a presidential debate. Diana Carlin, associate vice president for graduate studies at St. Louis University, and former Democratic Ohio Rep. Dennis Eckart will also join the discussion.
What question do you want answered at the presidential debate tomorrow? Comment on the blog.
VIDEO: Jim Lehrer on the real purpose of presidential debates
VIDEO: Carole Simpson moderates 1992 presidential debate