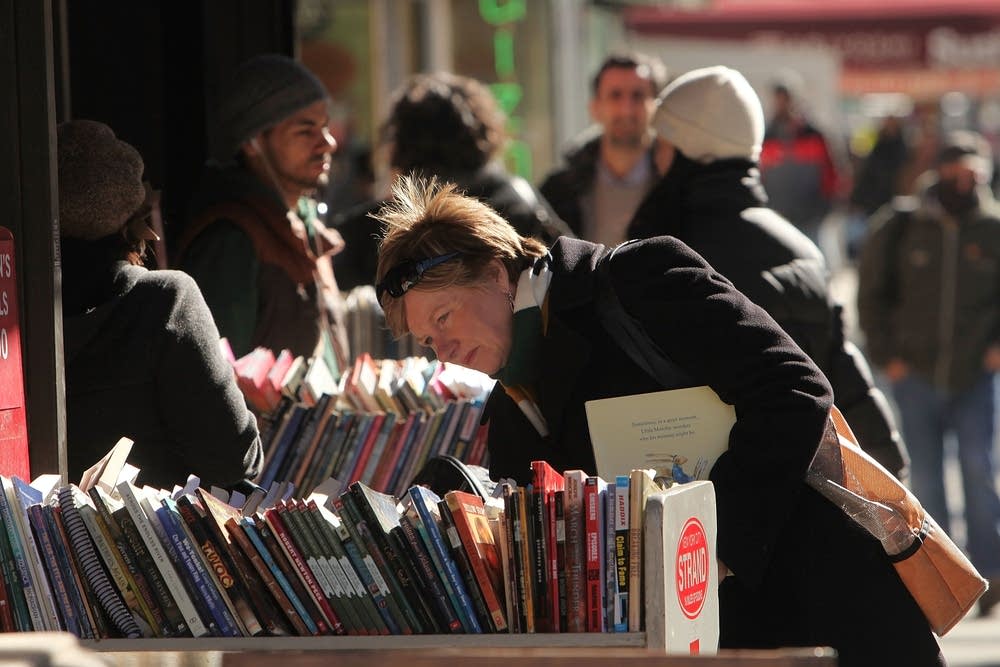 The fall book season is officially in full swing. With the long winter months ahead for plenty of reading, we want to know: What was the last book you told a friend they have to read?
We took a look back at the best books of 2012 and preview the best titles that are still forthcoming.
John Freeman, editor of Granta, joined The Daily Circuit Thursday to talk about books to add to your reading list. Marjorie Kehe, books editor for the Christian Science Monitor, also joined the discussion.
BOOKS MENTIONED ON AIR
'House of Stone' by Anthony Shadid
'Touching the Void' by Joe Simpson
'Wild' by Cheryl Strayed
'Lonesome Dove' by Larry McMurtry
'Guards! Guards!' by Terry Pratchett
'Thorpe' by Mary Dutton
'The Brontes' by Juliet Barker 'Life of Pi' by Yann Martel
'Cloud Atlas' by David Mitchell
'The Doomsday Book' by Connie Willis
'Slavery by Another Name' by Douglas Blackmon
'A History of Love' by Nicole Krauss
'Change' by Mo Yan
'The Alchemist' by Paolo Coehlo
'Arcadia' by Lauren Groff
'The Street Sweeper' by Elliot Perlman
'Unbroken' by Lauren Hillenbrand
'Gilead' by Marilyn Robinson
'Illusions' by Richard Bach
'Brother, I'm Dying' by Edwidge Danticat
'Shantaram' by Gregory David Roberts
'Lamb' by Christopher Moore
'Joseph Anton' by Salman Rushdie
'A Walk in the Woods' by Bill Bryson
'Animal, Vegetable, Miracle' by Barbara Kingsolver
'The Swerve' by Stephen Greenblatt
'Song of Achilles' by Madeline Miller
'This is How You Lose Her' by Junot Diaz
'The Buddha in the Attic' by Julie Otsuka
'Still Alice' by Lisa Genova
Post your book recommendations on the blog.