Metro counties ponder Dayton's proposed transit tax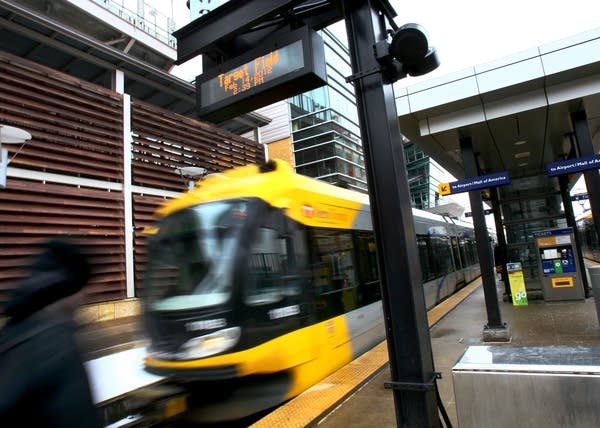 Twin Cities area officials are reviewing Gov. Dayton's proposal for a new quarter-cent sales tax for the seven-county metro area. The money would go toward transit, under the governor's budget proposal. It would mean a new transit tax for two southern metro counties that have already opted out of another transit-dedicated sales tax.
Five metro counties -- Anoka, Dakota, Hennepin, Ramsey and Washington -- already pay into a transit-dedicated sales tax fund through their membership in the Counties Transit Improvement Board. They levy a quarter-cent sales tax and a $20 motor vehicle sales tax to help pay for transit projects in the metro area.
The new tax proposed by the governor would increase their transit contribution to a half-cent.
For Carver and Scott counties, which decided not to adopt the transit levy, Dayton's new mandatory proposal could mean they'd have no choice but to tax for transit.
Grow the Future of Public Media
MPR News is Member supported public media. Show your support today, donate, and ensure access to local news and in-depth conversations for everyone.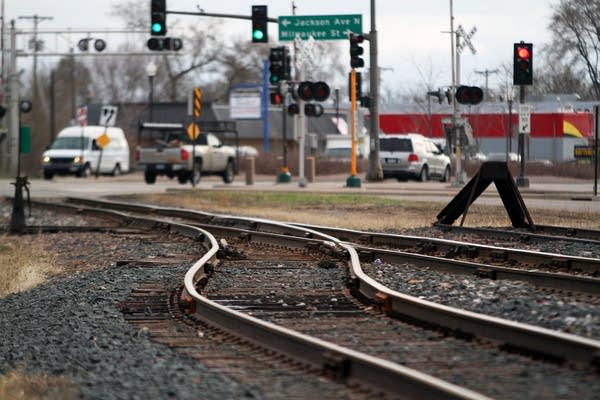 The Scott County Board is reviewing the governor's proposal, according to Deputy County Administrator Lezlie Vermillion. She points out that ridership on express bus lines that serve Scott County reached a new high in 2012.
"I think that transit is important. I think the residents are saying it's important. It is utilized," she said. "If you want people to be able to move around on transit, it has to have systems and connections, it can't just be one line. So we do need to evaluate that, as well as invest in the roads and bridges. So it needs to be a balanced system of how we move people."
Several transit projects are in the planning stages for Scott County, including the addition of a bus rapid transit line on Highway 169 in the county.
County officials are also pushing for more bus connections to the planned Southwest LRT light rail line, which would connect downtown Minneapolis with Eden Prairie, according to Vermillion.
In his budget address, the governor also proposed allocating $20 million to the existing Transportation Economic Development Program. If the Legislature approves the funding, half of that money would go towards local infrastructure projects.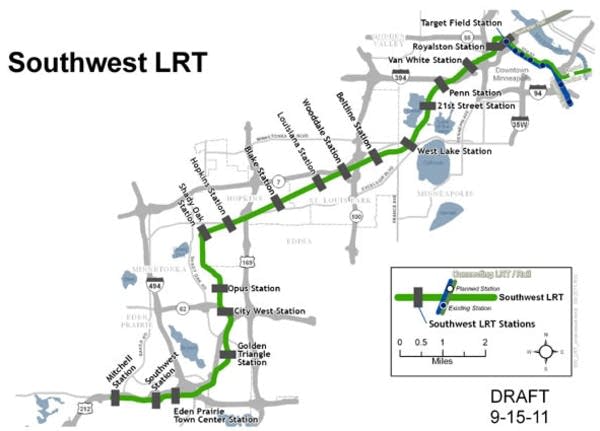 In Carver County, Administrator David Hemze says residents recognize the need for public transit in the county and the region.
"We are pretty happy with, especially, Southwest Transit and the efficiencies that they bring in terms of providing a great bus service," said Hemze. "Our debate is more about, does that service get expanded to the west to include some communities like Norwood and Waconia."
County officials, he says, are reserving judgement on the proposal until they get more specifics.
For Hennepin County, the governor's new transit tax would be added on top of special taxes already collected for public transit and the Twins ballpark.
Met Council officials say the new revenue would mean the state could pay for as many as 21 new projects over the next 20 years without having to borrow money.
Officials with the Twin Cities' three largest chambers of commerce declined to comment on the governor's proposal. But they released a statement applauding Dayton's efforts to find stable sources of funding for transit.
Rep. Frank Hornstein of Minneapolis says he likes the idea of a new transit tax. Hornstein, a DFLer, chairs the House Transportation Finance Committee. He says more transit means more economic development, more jobs and less congestion.
"My first reaction is very positive, and I think this really moves us forward in terms of promoting transit in the Twin Cities region," he said.
Hornstein says it's too early to predict what the final budget will look like.
Gallery
1 of 1