House leaders react to Dayton's budget proposal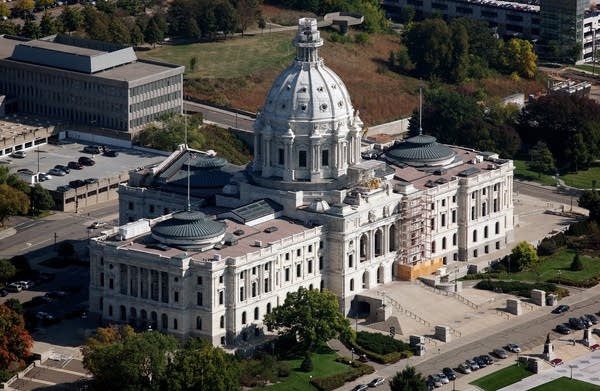 Minnesota House leaders are still offering few specifics on how the Legislature's budget will differ from the proposal set forth by Governor Mark Dayton.
Paying back a shift in payments to school districts is a priority, said House Speaker Paul Thissen (DFL-Minneapolis) and Minority Leader Kurt Daudt (R-Isanti) on The Daily Circuit.
Daudt said it's a chance for the two parties to show Minnesotans that they can work together.
"I think that's something in an era where partisanship has become maybe too heated and people are looking for their representatives to work together in St. Paul, I think we should take opportunities to work on things we agree on, and this is something we do agree on. We should accelerate that shift," he said.
Dayton's plan calls for paying back the payment shift over four years, but Thissen said he expects the Legislature will act to get it done in two years.
DFLers have also been supportive of Dayton's plan to increase funding for schools and universities. Meanwhile, the House leaders said they have more questions about Dayton's proposal to give every Minnesotan a $500 check for property tax relief.
Thissen said he agrees property tax relief is needed, but he's concerned the proposal is not targeted enough. A bill in the House would give Minnesotans property tax relief if their taxes reach a certain percentage of their incomes.
"I think that that kind of targeting of the property tax may be something that there's more interest in the Legislature in doing because it does go to those folks who are really being hit hard because either they've lost their job, they are a senior on a fixed income, they're a middle class Minnesotan whose income is just starting to grow again," Thissen said.
GOP leaders have criticized Dayton's property tax plan, saying it doesn't address the repeated property tax hikes the state has seen over the years.
The property tax proposal is among a series of changes Dayton has proposed making to the state's tax code as part of a new two-year budget.
Dayton's budget proposal calls for both higher taxes and higher spending. Here are some details:
Changes to taxes
•The statewide sales tax rate would go down, but it would be applied to more goods and services.
•Income taxes will increase for couples with taxable income of $250,000 or more and single filers with $150,000 or more.
•Cigarette taxes will increase to 94 cents per pack.
•Property tax relief provided by $500 rebate for homeowners.
•Corporate tax rate would decrease from 9.8 percent to 8.4 percent.

Increases in education spending
•$240 million more for higher education
•$118 million for K-12 schools
•$44 million for early childhood education
•$40 million for all-day kindergarten
•More mental health funding for schools

Increases local government aid
From Ground Level: "Most of the increase would go outstate in 2014, the first year under the governor's proposal. But after that, a new formula would kick in and the distribution of dollars would shift, sending most of the new $80 million in later years to the Twin Cities area."
Savings and reductions
The proposal outlines $5.1 billion in cost savings and reductions over four years through "reform and responsible fiscal management."
MPR News reporter Elizabeth Dunbar contributed to this story
READ MORE ABOUT THE GOVERNOR'S PROPOSAL
Dayton's budget plan includes higher taxes, spending (MPR News)
GOP Rep to Dayton: More info on your tax plan, please (Star Tribune)
DFL, GOP legislative leaders frame budget discussion very differently (MinnPost)
Governor Dayton's budget: Minn. Senate leaders react (The Daily Circuit)
Gallery
1 of 1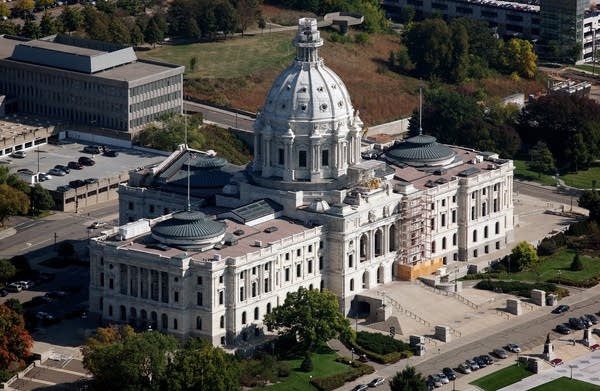 Your support matters.
You make MPR News possible. Individual donations are behind the clarity in coverage from our reporters across the state, stories that connect us, and conversations that provide perspectives. Help ensure MPR remains a resource that brings Minnesotans together.