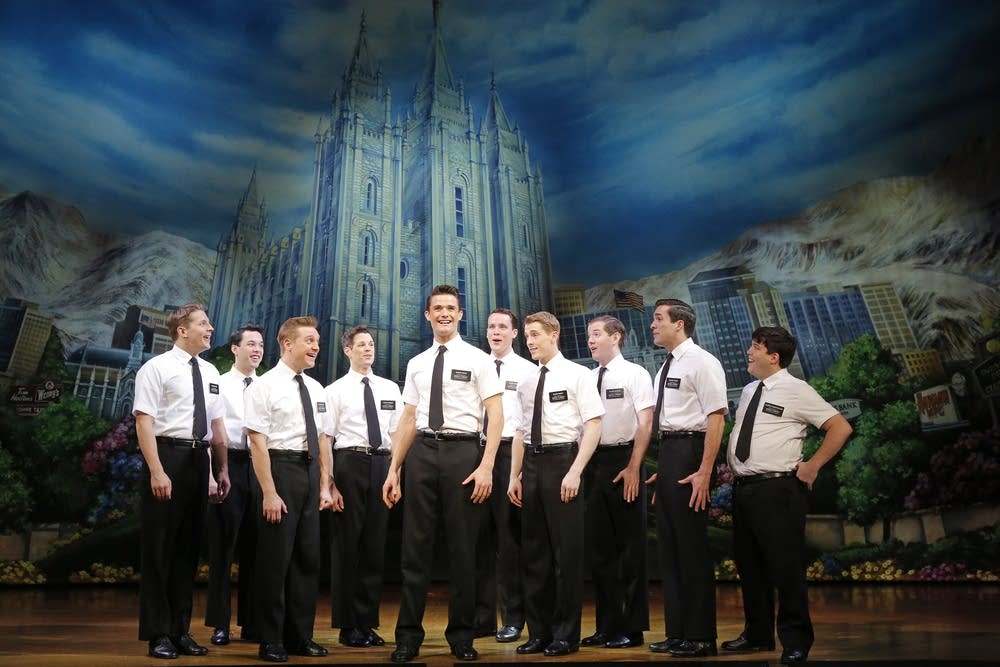 The touring production of the wildly popular Broadway musical "The Book of Mormon" is now playing in the Twin Cities.
It's a story about two Mormon missionaries who are sent to Africa. As you might expect from something written by the creators of "South Park," this show is outrageous, profane and hilarious.
It is also an interesting commentary on organized religion.
To explore that aspect of the musical we connected with Bruce Forbes, an ordained United Methodist minister and professor of Religious Studies at Morningside College in Sioux City, Iowa. He attended last night's performance with Morning Edition producer Jim Bickal and talked about the production afterwards.
Click on the audio link above to hear the conversation.