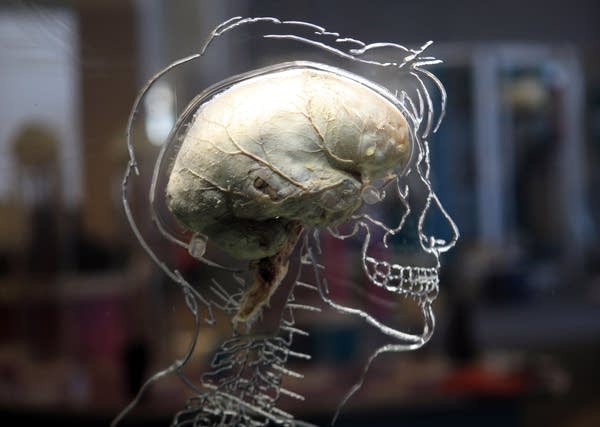 In his State of the Union address last week, President Barack Obama called for investment in mapping the human brain. Much like the Human Genome Project, the Brain Activity Map will be a decade-long exploration into the workings of the human brain, which scientists hope will lead to a better understanding of how we think and behave.
The project would bring hundreds of millions in funding to American scientists - and many hope that the project will increase the country's focus on science.
From The New York Times:
The project, which the administration has been looking to unveil as early as March, will include federal agencies, private foundations and teams of neuroscientists and nanoscientists in a concerted effort to advance the knowledge of the brain's billions of neurons and gain greater insights into perception, actions and, ultimately, consciousness.

Scientists with the highest hopes for the project also see it as a way to develop the technology essential to understanding diseases like Alzheimer's and Parkinson's, as well as to find new therapies for a variety of mental illnesses.

Moreover, the project holds the potential of paving the way for advances in artificial intelligence.
Apostolos Georgopoulos, director of the Minneapolis Veterans Affairs' Brain Science Center, will join The Daily Circuit Friday, Feb. 22 to discuss the project's potential. George Church, professor of genetics at Harvard University, will also join the discussion. He was involved in the Human Genome Project.
LEARN MORE ABOUT THE BRAIN ACTIVITY MAP:
Why mapping the human brain matters (Washington Post)
Brain Activity Map: The new Human Genome Project (PsychCentral)
New project would map the human brain (NPR)