Congressional Republicans targeted; flood forecast gloomy; 'snow bird' taxes; we go 'On the Road'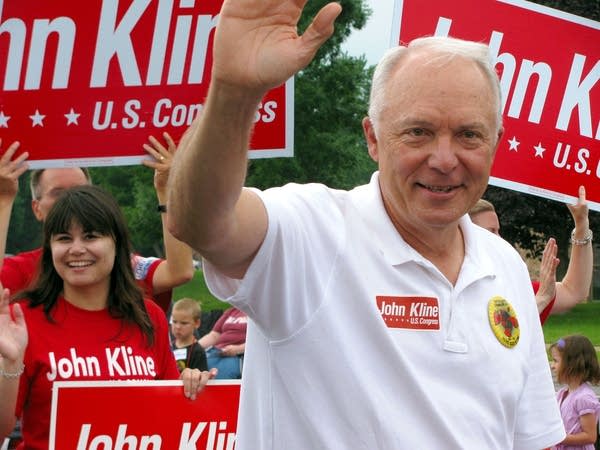 Today on the MPR News Update: Gun sale background checks are again being debated at the Legislature, the latest Red River Valley flood forecast is out, the governor is raising eyebrows with another tax proposal, we talk to the movie director who drove 'On the Road' to the big screen, and more.
BACKGROUND CHECKS REVIVED: House DFLers are crafting a bill to expand background checks to private sales that occur at gun shows, after a key lawmaker on Tuesday abandoned his push for universal background checks for gun buyers. Lawmakers say the revamped bill will also include provisions that are popular with Republicans and more conservative Democrats.
DEMOCRATS ALREADY EYEING REPUBLICAN CONGRESSIONAL SEATS: some Democrats in Washington and Minnesota believe that all three of Minnesota's Republican U.S. House members could be vulnerable to the right challenger in 2016. The Republican who may have the largest target on his back is Minnesota's 2nd District Rep. John Kline, who returned to Congress last November with his narrowest margin of victory in years.
SPCO MAKES NEW OFFER TO MUSICIANS: After St. Paul Mayor Chris Coleman intervened, management of the St. Paul Chamber Orchestra today sweetened its contract offer to locked-out musicians. In a posting on the SPCO website, orchestra Interim President Dobson West said Coleman intervened to try to prevent the loss of the entire SPCO season to the contract dispute.
DRIVING KEROUAC'S 'ON THE ROAD' TO THE BIG SCREEN: Some people said it couldn't be made, but director Walter Salles argues that themes of seeking identity and liberty resonate as strongly now as they did 56 years ago, when "On the Road," Jack Kerouac's seminal Beat Generation novel, was first published. Salles tells MPR News he spent five years traveling the length and breadth of the U.S. to prepare for the adaptation.
OBAMA HEALTH LAW ANNIVERSARY FINDS TWO AMERICAS: Three years, two elections, and one Supreme Court decision after President Barack Obama signed the Affordable Care Act, its promise of health care for the uninsured may be delayed or undercut in much of the country because of entrenched opposition from many Republican state leaders.
MISCLASSIFIED AS CONTRACTORS: In the wake of the Great Recession, some employers are choosing to use independent contractors instead of hiring permanent employees. But that cost savings strategy can result in lawsuits or hefty fines. Federal agencies and private law firms are going after businesses, including FedEx, that misclassify employees as contractors in order to save money.
UNREPORTED HATE CRIMES: Despite growing awareness of hate crimes, the share of those crimes reported to police has fallen in recent years as more victims of violent attacks express doubt that police can or will help. Nearly 2 of 3 hate crimes go unreported to police, the Justice Department's Bureau of Justice Statistics reported.
MISREPRESENTING VOTES? Minnesota's Democratic Party asked an administrative judge to rule that a veteran Republican lawmaker broke the law with letters to newspapers that say four Democrats had voted for billions in new taxes. The party's complaint against Rep. Greg Davids of Preston was filed with the Office of Administrative Hearings. It claims Davids was conflating routine procedural votes as support for the substance of legislation.
MORE GOOD JOBS NEWS: The number of people seeking U.S. unemployment aid barely changed last week, while the average over the past month fell to a fresh five-year low. The decline in layoffs is helping strengthen the job market. Weekly unemployment benefit applications rose just 2,000 to a seasonally adjusted 336,000, the Labor Department said Thursday.
BINGO: The first electronic linked-bingo games are being rolled out in the north Twin Cities metro Thursday evening, almost a year after the state legalized them to help pay for a Vikings stadium. The first games are at Jimmy's Food and Drink in Vadnais Heights, the Running Aces harness park outside Forest Lake, and Blainebrook Bowl in Blaine.
IRAQ WAR'S MINNESOTA IMPACT: From the moment bombs flew over Baghdad ten years ago, Minnesota's National Guard played a significant role in the War in Iraq. Minnesota Guard troops were already on the ground there by March 2003; it was the largest Minnesota Guard deployment since World War II. The 34th Infantry Red Bulls also served the longest tour of duty of any military unit in Iraq. From early in the war, until the end of 2010, Major Gen. Larry Shellito served as Adjutant General of the Minnesota National Guard. He retired as Minnesota's top soldier, and Gov. Mark Dayton appointed Shellito as the commissioner of Minnesota's Department of Veterans' Affairs, a position he's been serving for two years now. Shellito spoke with MPR News. And we have a page here on the website that lists military personnel with Minnesota connections who have died in the wars in Iraq and Afghanistan.
FLOOD WARNINGS: A delayed spring melt and late-winter snow has increased the risk of flooding in Fargo, N.D. and Moorhead, Minn., National Weather Service forecasters said. The potential flood risk has steadily increased since January as February and March brought heavy snow in parts of the Red River valley.
'SNOWBIRD TAX': Gov. Mark Dayton is again proposing an income tax on people who spend 60 or more days a year in the state. Changing the law would generate $15 million a year, according to state Department of Revenue Projections. But some say the tax is a horrible idea that stands to drive away long-term visitors and the money they spend in Minnesota.
Gallery
1 of 1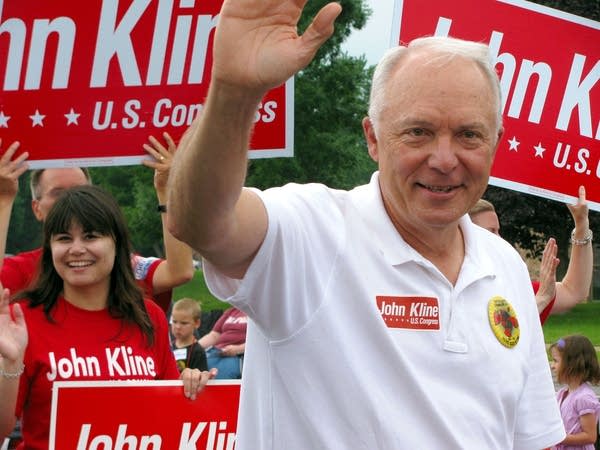 Your support matters.
You make MPR News possible. Individual donations are behind the clarity in coverage from our reporters across the state, stories that connect us, and conversations that provide perspectives. Help ensure MPR remains a resource that brings Minnesotans together.