After break, Minn. lawmakers face long to-do list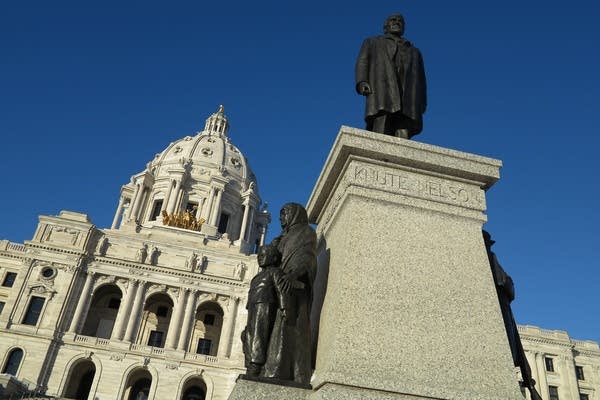 By BRIAN BAKST
Associated Press
ST. PAUL, Minn. (AP) -- For Minnesota lawmakers, spring break is over and the required end of the 2013 legislative session is not far off.
The Legislature returns Tuesday with about seven weeks to finish writing a new two-year budget, decide whether to legalize same-sex marriage and make any revisions to state gun laws.
"We have some really tough decisions ahead of us," said House Speaker Paul Thissen, DFL-Minneapolis. "We're going to be hitting it very hard."
Here's where some of the major issues stand:
BUDGET
Taxes will go up. It's now a matter of figuring out who will pay more and how much. Democratic Gov. Mark Dayton scrapped his plan to broaden the state sales tax. But lawmakers appear certain to jack up taxes on cigarettes, possibly by a dollar or more per pack. State residents with the largest incomes -- couples with taxable earnings above $250,000 and singles making $150,000 -- are likely to face an income tax increase. Still in play are taxes on alcohol, digitally downloaded music and books, tattoos and car rentals. The extra money would help the state plug a $627 million budget hole, expand the availability of all-day kindergarten and boost aid to local governments in hopes of containing property taxes increases.
BONDING BILL
Of all the bills the Democratic-controlled Legislature will vote on before leaving, a borrowing plan for public works projects is the one they can't pass without GOP help. No formal construction finance bill has been released, but Dayton planned to open the bidding this week with a roughly $750 million plan. In the mix are civic center upgrades, wastewater treatment plant work, prison repairs and building plans on college campus. He has said he will recommend another $109 million installment for ongoing state Capitol renovations. House and Senate leaders say they'll produce their own plans. It takes a three-fifths majority in each chamber to pass, meaning minority party Republicans hold veto power if they hang together.
SAME-SEX MARRIAGE
A bill enabling same-sex marriage remains a question mark, both in timing and prospects. The legislation awaits floor votes in the House and Senate, but won't be advanced until lawmakers get further in their budget deliberations. Don't count on a vote if sufficient support for the measure isn't there. The House is where most uncertainty lies because several Democrats are from districts where approving same-sex marriage would be politically dicey. It's unclear how many Republicans will buck the prevailing party view against gay marriage. The bill, which follows the defeat of a constitutional amendment to ban same-sex marriage, would make same-sex marriage legal beginning this summer. Dayton supports the bill.
GUN CONTROL
The push for stringent new gun laws has already lost a lot of steam. Supporters of gun control have abandoned hope of state bans on assault-style weapons and high-capacity ammunition cartridges. Efforts to subject all gun sales to mandatory background checks also have waned. What's left is a limited expansion of background checks to cover firearms purchased at gun shows, but even that's on shaky ground. Gun rights groups are backing provisions to improve the process for reporting mental health commitment information to better flag people who can't legally own a gun and to increase penalties for straw buyers who help an ineligible person get a gun.
HOSPITAL STAFFING
Minnesota nurses tried to get lawmakers to adopt minimum staffing levels for hospital units. They will fall short of that goal, but legislators are moving ahead on compromise legislation to require hospitals to collect and report more data about staffing on patient care.
MAYO EXPANSION
The Mayo Clinic, the state's biggest private employer and a medical industry powerhouse, is finding its clout being tested. Mayo hopes to lock down more than $500 million in future state subsidies toward a planned multibillion dollar campus expansion in Rochester. Mayo has cheerleaders in high places at the Capitol, but lawmakers haven't settled on the structure of the subsidy plan. Mayo says it needs an upfront commitment that the state will help pay for public infrastructure costs before it plunges into the private end of the expansion.
MINIMUM WAGE
Workers making the state minimum are in line for a pay bump. The Democratic-controlled Legislature and Dayton are promoting an increase in the state minimum wage, which has been static since 2005. They still have to sort out what the new wage would be. Various plans would set the rate between $7.50 and just shy of $10, although it is most likely to rise in phases rather than all at once. The business lobby is resisting the increase, but it is most concerned about a proposal to make future minimum wage hikes automatic by linking it to inflation.
UNIONIZATION PUSH
Twin attempts to organize new unions for certain home-based day cares and personal care assistants for the elderly and disabled have sparked considerable debate. The unions would be distinct, but their fates are tied together. A bill would allow two established unions to conduct elections if they can secure enough signatures. The unions argue the organizations would give workers in those fields more leverage to press for better state reimbursement rates and industry safeguards. But opponents say there's too much murkiness about how the proposed unions would work and whether union dues would make the underlying services more costly.
Gallery
1 of 1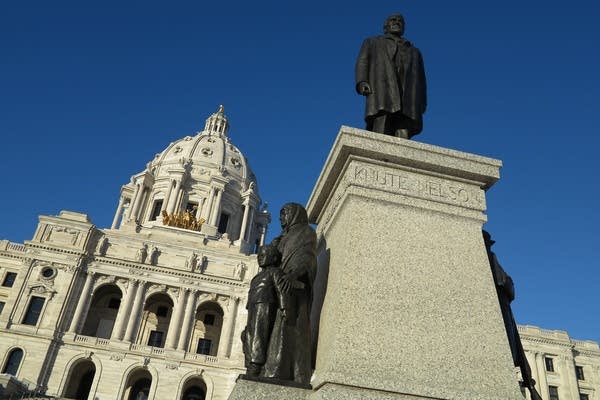 Your support matters.
You make MPR News possible. Individual donations are behind the clarity in coverage from our reporters across the state, stories that connect us, and conversations that provide perspectives. Help ensure MPR remains a resource that brings Minnesotans together.