George Mitchell, who brokered N. Ireland peace, is mediating MN Orchestra deadlock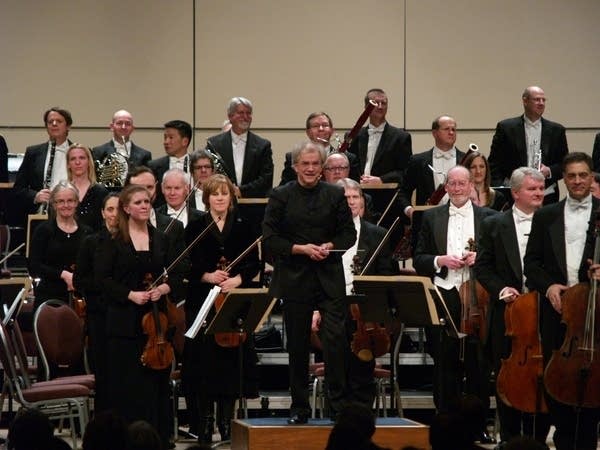 Former U.S. Senate Majority Leader George Mitchell is leading the attempt to begin mediation on the long-running lockout of the Minnesota Orchestra.
Neither side in the Orchestra dispute will confirm or deny that Mitchell, who brokered a deal between the warring sides in Northern Ireland and served as a special envoy to the Middle East, is leading attempts at mediation.
• Ongoing Minnesota Orchestra coverage at the State of the Arts blog
Musicians representative Blois Olson said, "We are respecting the process that Gov. Dayton proposed and continue to pursue a start to mediation to resolve this dispute." A representative of Orchestra management also had no comment on whether Mitchell is involved.
However, a source familiar with the situation did confirm Mitchell's participation.
• This week: Both sides in MnOrch dispute mum over claim of an impending musician vote
Management locked out the musicians Oct. 1, 2012, and the sides are now deadlocked. They face an early September deadline set by conductor Osmo Vanska, who says he'll resign if there is no resolution by then.
Gallery
1 of 1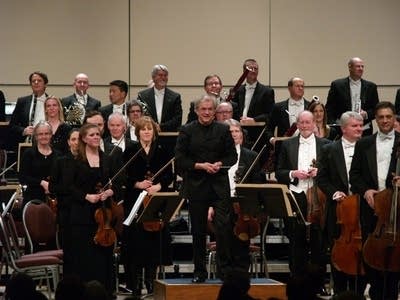 Grow the Future of Public Media
MPR's budget year comes to a close on June 30. Help us close the gap by becoming a Sustainer today. When you make a recurring monthly gift, your gift will be matched by the MPR Member Fund for a whole year!