Email trail charts inquiry into Mpls. officers' behavior in Green Bay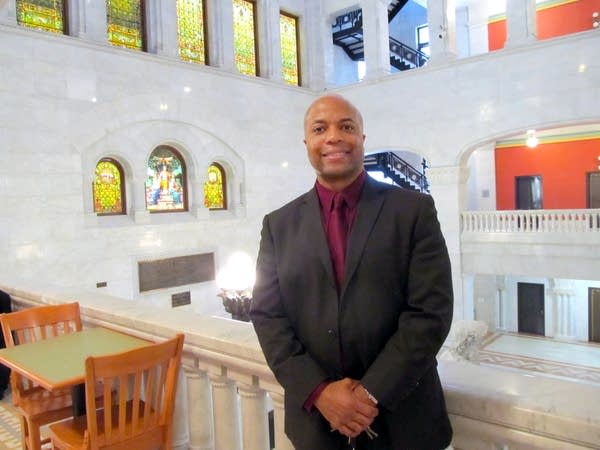 A night of drinking, using racial slurs and demanding preferential treatment by two off-duty Minneapolis officers led to a tenuous partnership between the Green Bay and Minneapolis police departments, e-mails provided to MPR News this week show, as officials in Wisconsin tried to hold the officers accountable while maintaining good relations with the Minneapolis Police Department.
On June 29, Brian Thole and Shawn Powell, both white Minneapolis SWAT team members, crossed paths with a group of black men and hit one, then went on to insult Green Bay officers and repeatedly demand that their names be removed from a police report, saying their "lesbian chief" was looking for any reason to fire people, according to police reports.
Those records show Green Bay police completed their investigation into Thole and Powell's actions on July 11. Assistant Green Bay City Attorney Kail Decker later told MPR News that officers could not charge the Minneapolis cops because they didn't get a statement from a victim of the original confrontation.
And, Decker said, the Minneapolis officers' actions toward Green Bay law enforcement, while "disrespectful and inappropriate," don't rise to the level of causing a disturbance, something that has to be proven for a disorderly conduct charge.
Grow the Future of Public Media
MPR News is supported by Members. Gifts from individuals power everything you find here. Make a gift of any amount today to become a Member!
Green Bay police turned to the Minneapolis Police Department. MPR News asked the Green Bay for copies of its e-mails to and from the MPD beginning June 29. The first e-mail the city provided is dated Sunday, July 21.
"Thank you for taking the time to speak with me on Friday," Green Bay Police Lt. Kevin Warych writes to Minneapolis Internal Affairs Cmdr. Medaria Arrandondo. "Whatever you need from our department, I will help you get it. This is a sad situation for everyone involved. But as we talked, we would want to know how our officers acted if they were in a different city."
Warych attached the case report of the incident filled with personal recollections from Green Bay officers at the scene. Later the same day, Arrandondo responded. "I truly appreciate you taking the time to contact me regarding the incident involving two of our officers and their conduct in your city," he wrote. "I can assure you that my Chief (Janee Harteau) also appreciates the fact that your Chief (Thomas Molitor) had concern regarding this incident and wanted to make her aware."
Sgt. Thomas Schmid of Minneapolis Internal Affairs took over the investigation. He requested video footage and arranged phone interviews with Green Bay officers.
"No word yet on whether I will be coming out there in person," Schmid told Warych on Friday, July 26, when the first reports of the incident appeared in Twin Cities' media.
"I cannot imagine the firestorm this has created for you," Warych wrote back. In a separate e-mail, he told Schmid the names and outlets of reporters who called the Green Bay Police Department for information. Warych sent another e-mail to Arradondo, Schmid and MPD spokesman Cyndi Barrington, with the subject line "update."
"I have received a lot calls (sic), its (sic) hard to keep track of them all," Warych wrote. "No worries ... we are all good here and can handle this. We will be releasing the reports as they are completed through the open records requests." On Monday, July 29, more Twin Cities' newspapers and television stations had the story. "Judging from the media ... you have your hands full," Warych wrote Schmid that morning. "Good luck. I am here to help." "I got word today that they are not going to send me out to GB for the interviews :( ," Schmid responded.
In response to questions about why Schmid wasn't sent to Green Bay, Sgt. William Palmer responded in an e-mail: "1- Each investigation is handled differently. Investigators always have the ability to conduct interviews via phone, video conferencing, in person, or by other means as time and efficiency allows. Investigators and supervisors are tasked with assuring that investigations are conducted thoroughly and in an efficient manner. 2- As this is an open internal investigation, any investigative actions or investigative contents cannot be released."
Gallery
1 of 1