Firefighters battling downtown Winona blaze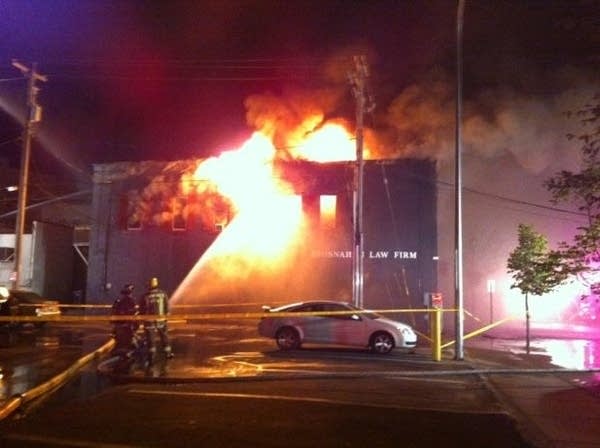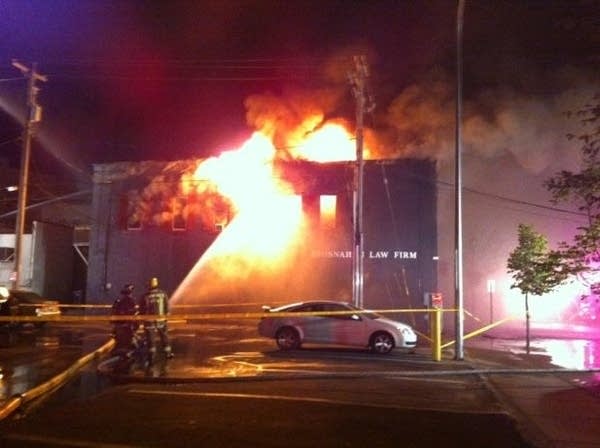 Winona firefighters are fighting a growing, early morning blaze in the center of the city that the Winona Daily News says began at the Islamic Center. There are no injuries reported so far.
MPR reporter Tim Nelson spoke with Jerome Christenson, the deputy editor of the Winona Daily News who has been at the scene, watching the fire since early this morning.
"Fire broke out at what we've heard is the Islamic center on 3rd Street. The fire spread west to a couple of adjoining buildings and then south," Christenson said.
Christenson says that at least four fire departments are at the scene. Many downtown streets are closed, and witnesses on the scene describe choking smoke as far as six blocks away at the height of the fire. Residents of nearby buildings have been evacuated and the Daily News is reporting seven people are getting assistance from the Red Cross already.
So far, no injuries have been reported.
Follow more coverage on our live blog here.
Grow the Future of Public Media
MPR's budget year comes to a close on June 30. Help us close the gap by becoming a Sustainer today. When you make a recurring monthly gift, your gift will be matched by the MPR Member Fund for a whole year!