Editor's notebook: Covering the environment in 2014
Editor's note: MPR News director Mike Edgerly is the lead editor for MPR News' environmental coverage. Here are his thoughts on the big environmental stories of the year.
Water, copper-nickel mining and climate change were the top environmental topics for MPR News in 2014. Concerns about pipelines carrying crude oil, the decline in pollinators and the anniversary of the Wilderness Act that created the Boundary Waters Canoe Area are also on the list.
Water worries in the land of sky blue waters
The impetus for all our water reporting can be found in the opening paragraph of the project that explored the threats to our supply of water in the state, Beneath the Surface:
Grow the Future of Public Media
MPR News is supported by Members. Gifts from individuals power everything you find here. Make a gift of any amount today to become a Member!
Even in the land of 10,000 lakes, water is no longer unlimited. Lakes shrink, groundwater drops, wells go dry or get contaminated. Some cities have to look harder for good municipal water or pay more to treat it.

Twenty years ago these were isolated problems. But three-quarters of Minnesota's residents get their water from aquifer-tapping wells, and today parts of the state seem to be on a path that is not sustainable.
In a separate investigation, Mark Steil focused on unpermitted use of groundwater. He found that many people take lots of water without permits. Taking water without permits means no one knows exactly how much groundwater is being pumped out. But the estimate is that billions of gallons of pumped water are unaccounted.
As important as groundwater is, the most visible symbol of the challenges facing the state's water supply is White Bear Lake. White Bear Lake's historically low levels led to a lawsuit that could mean water from the Mississippi River is used to satisfy needs of north east metro.
Copper-nickel mining moves forward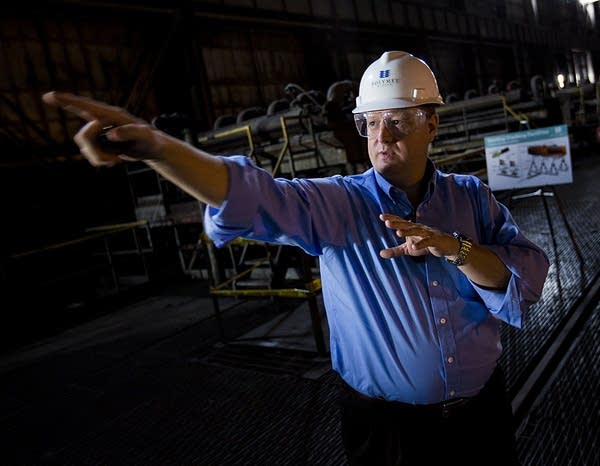 2014 was the year when the public's voice was heard on plans by Polymet to open a copper-nickel mine in northeast Minnesota. As the year unfolded, we were able to understand more about Polymet's finances, technology and water treatment plans.
Oil pipeline growth
Oil pipelines have long crossed Minnesota carrying crude to processors in the Midwest and beyond. More pipelines are being proposed and that has generated interest in whether pipelines, should one fail, pose a potential threat to land and water and wildlife.
Bee deaths
The deaths of big numbers of honey bees has lots of people scrambling to improve habitat for pollinators.
50 years in the wild
The Wilderness Act turned 50 this year. The BWCA was born out of the Wilderness Act and the wounds over the debate over protecting 1 million acres in northeast Minnesota are still fresh.
What's next?
Looking out to 2015 the issues will remain largely the same: climate change, copper-nickel mining, water, oil transport, threats to wild spaces and critters.