Health exchange rollouts are a milestone for 'Obamacare'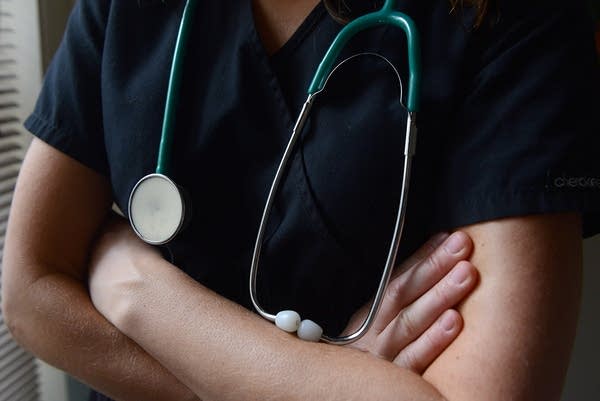 As the battle over the federal health care overhaul rages in Congress, this week state health insurance marketplaces will begin enrolling people across the nation.
That marks a major milestone for Obamacare, roundly criticized by many Republicans, even though some members of their party once embraced key concepts of the legislation, including former governors Mitt Romney of Massachusetts and Tim Pawlenty of Minnesota.
Pawlenty could have been the father of MNsure, the state's health plan marketplace. Six years ago Pawlenty, a Republican, wanted to create a non-profit Minnesota Insurance Exchange, an approach he said would make insurance less expensive for workers and lower costs for employers.
"If just two of your employees go out and buy insurance through the exchange, the benefits to the employer on a pre-tax basis...more than cover the cost of setting up the plan," Pawlenty said then.
Four years later, Pawlenty was running for president and like all of the GOP hopefuls too, took shots at Obamacare, which relies heavily on the exchange concept.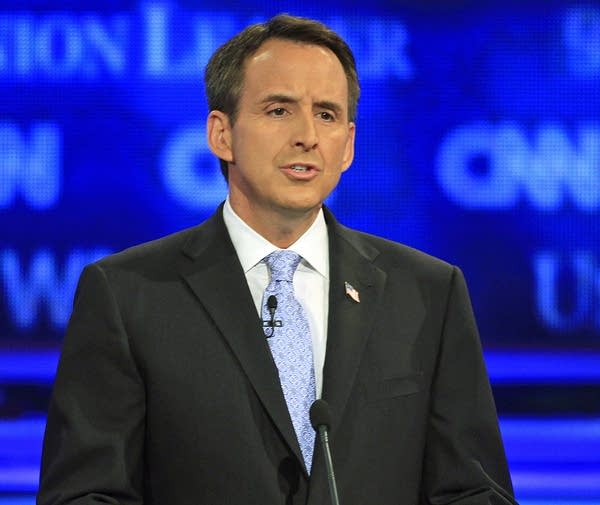 On Fox News Sunday, Pawlenty used Massachusetts' insurance exchange to bludgeon his two main rivals.
"President Obama said that he designed 'Obamacare' after 'Romneycare' and basically made it 'Obamneycare,'" Pawlenty said on the program.
As Pawlenty's term as governor neared an end, he turned down a $1 milllion federal grant to start planning a Minnesota exchange. But after Gov. Mark Dayton, a Democrat, took office in January 2011 the federal development dollars started flowing into Minnesota -- over GOP objections.
Republican lawmakers tried to challenge Dayton's authority to spend a $4 million federal grant without their approval. But Dayton, who had received approval through a little-known legislative process, had the authority to spend not only $4 million but $28 million to build an exchange.
Still, Republican state Sen. David Hann wasn't convinced.
"I think they're walking a fine line, I guess, in claiming authority to do these things," said Hann in September 2011. "But they clearly don't want to have legislative input on this. That to me is the fundamental issue."
Many others would criticize the Dayton administration of creating an exchange in secret, including David Olson, president of the Minnesota Chamber of Commerce.
"We don't like poking fights with the administration or commerce commissioner or any of those people," Olson said. "They're hardworking, well-meaning people. But the bottom line is that our members have no clue what this exchange is going to look like or how they're going to buy their insurance."
Last November, Dayton's legislative political dogfight over an exchange ended. Not only did Barack Obama keep the White House, but Minnesotans also put Democrats in control of the state legislature.
Both actions meant that insurers in Minnesota had to kick into high gear to create new plans that would meet the federal law's new rules. Dannette Coleman, vice president of Minnetonka-based Medica said then that no individual health insurance product complied with what the law requires beginning in 2014.
"We literally are going to be required to revamp all of our products, rewrite all of our contracts that our members receive, re-price everything," Coleman said. "And we still don't have all of the answers that we need to do that work."
"I have been to the former Soviet Union eight times... and I can tell you right now this is a socialist style medical bureaucracy and it will not work."
After two years of legislative inaction, the now DFL-controlled house and Senate only had a few months to build the state exchange's legal framework. Bills passed in what seemed like record time for such a complex undertaking.
Republican lawmakers, who remained staunch in their opposition through the final votes, warned of dire consequences during legislative debates.
"This bill, it's going to damage one of the best health care systems in the world with stinking growth of government!" exclaimed state Rep. Glenn Greunhagen, R-Glencoe. "That's a bunch of nonsense!"
State Rep. Jim Newberger, R-Becker, called the legislation "socialist."
"I have been to the former Soviet Union eight times... and I can tell you right now this is a socialist style medical bureaucracy and it will not work," he said.
One of the legislation's chief architects, state Rep. Joe Atkins, DFL-Inver Grove Heights, said the exchange would help, not harm Minnesota consumers.
"This is capitalism at its best," Atkins said during one of the final House debates. "This is competition right on your computer screen between health insurance carriers having to fight for your business in a way that they haven't had to fight for it before."
But there have been two major problems on the eve of MNsure's opening.
Earlier this month, the agency drew strong criticism from several prominent community organizations. They said MNsure excluded organizations that primarily serve African-Americans and Somalis from its first $4 million round of grants to groups that enroll people in the new system.
Soon after that controversy MNsure acknowledged that an employee sent the Social Security numbers of at least 1,500 brokers to another broker -- a serious security breach. The employee is no longer working for MNsure.
Experts say it would be unwise to gauge MNsure or other major changes under the federal health care law in the first few weeks or months. It could be years before either can be deemed a success or failure.
Gallery
1 of 1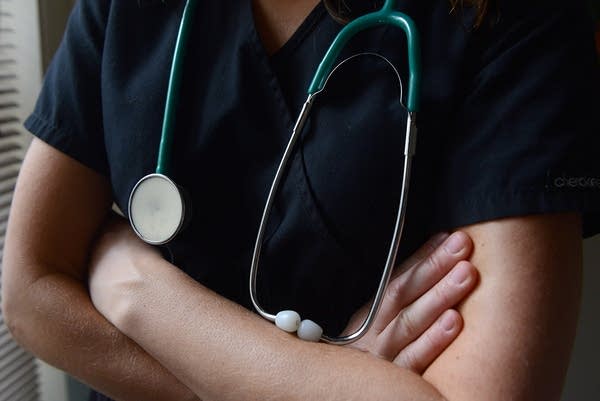 Your support matters.
You make MPR News possible. Individual donations are behind the clarity in coverage from our reporters across the state, stories that connect us, and conversations that provide perspectives. Help ensure MPR remains a resource that brings Minnesotans together.