Retirement recedes as many workers stay on the job past 65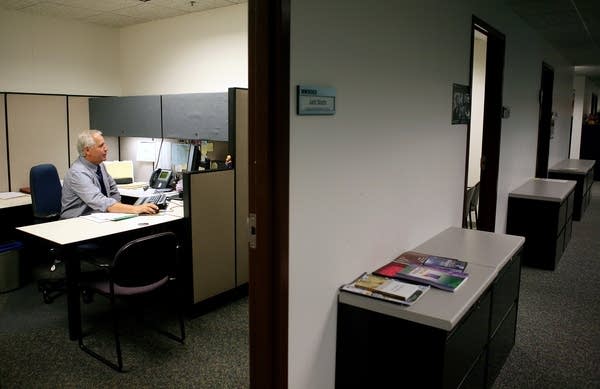 Every day, more than 10,000 Americans turn 65, the age that used to mean the beginning of one's retirement years. But for a growing number of workers, 65 is just another birthday during their working life. A recession-plagued economy has forced many Americans to stay in the workforce longer than they originally anticipated. 
According to a report in the New York Times:
On the statistical surface, boomers seem better off than other age groups. According to the Bureau of Labor Statistics, the unemployment rate for workers 55 to 64 (the category that best matches boomers, who range from 48 to 67) was 5.4 percent in July, compared with 7.4 percent for the general population. 

But almost every other number from the bureau makes it clear that while the economy may be improving, a substantial number of older workers who lost jobs —  even those lucky enough to be re-employed —  are still suffering. Two-thirds in that age group who found work again are making less than they did in their previous job; their median salary loss is 18 percent compared with a 6.7 percent drop for 20- to 24-year-olds. 
What effect is an aging workforce having on society? And what does the job market look like for an unemployed older worker? 
LEARN MORE ABOUT THE AGING WORKFORCE:
•  It's OK to be an older worker -- as long as you don't lose your job
It's the best — and worst — of times for older workers. The unemployment rate for Americans 55 and older is lower than for any other age group the government tracks, and far below the national average. But if an older worker loses a job, the length of time that person will stay unemployed is typically much longer than for any other age group. (CNBC)
•  Challenges of an Aging American Workforce
The aging American workplace will likely emerge as one of the dominant economic and human interest stories of the next 10 to 20 years. Many employers acknowledge the accumulated skills and wisdom older employees often possess. But employers also wrestle with a host of higher costs that many older employees incur —  from higher pay levels to more expensive charges for health and disability insurance and other benefits. (U.S. News)
Gallery
1 of 1