Bankruptcy an option for church confronting clergy misconduct, financial uncertainty
Recent reports about clergy misconduct in the Archdiocese of St. Paul and Minneapolis threaten to put new financial pressure on an institution already under some financial strain.
Even before recent revelations about alleged misconduct of priests, the archdiocese was concerned about the impact a new law could bring in dozens of new lawsuits against the church for clergy sex abuse. In fact, church officials met privately with attorneys to discuss ways to protect archdiocese assets from creditors.
• Full coverage: Archdiocese under scrutiny
It's not easy to put a dollar estimate on costs the archdiocese might face. An MPR News investigation published and broadcast over the past few weeks has found that key church leaders disregarded concerns brought to them over clergy misconduct.
Grow the Future of Public Media
MPR News is supported by Members. Gifts from individuals power everything you find here. Make a gift of any amount today to become a Member!
Legal costs are only one concern. Another is the prospect of reduced income.
Some of the people who watch the weekly collection plate at parishes across Minnesota are worried. Negative publicity on how the archdiocese disregarded priest misconduct, they say, could prompt many in the pews to give less.
"You're often thrown these challenges and you could figure out some opportunities from it. But what's next?" asked Bernie Hesse, a parish trustee at the Church of St. Columba in St. Paul. "I think that's what people are asking. 'What's next?'"
Hesse said his parish owes $900,000 to the archdiocese for a portion of past donations, the pension and health care costs for employees and other debt.
Parishes are required to send the archdiocese 8 percent of their collections. The churches also send money to the archdiocese to cover employee health insurance and pension costs.
"I'm sad and I'm angry that folks in charge weren't more direct in getting this stuff done," Hesse said of the archdiocese efforts to resolve clergy misconduct cases.
BANKRUPTCY: EXPLORING OPTIONS
Church leaders from across Minnesota met privately with bankruptcy attorneys from Milwaukee earlier this year, said Jennifer Haselberger, a former top official in the Archdiocese of St. Paul and Minneapolis. The meeting occurred as state lawmakers were debating whether to allow victims of sexual abuse a longer window to file lawsuits.
"I was led to understand that they had a great deal of respect and admiration for the ways the attorneys for the archdiocese of Milwaukee were responding to the bankruptcy and their aggressive response to it," Haselberger said. "It was a discussion of that."
Haselberger, who resigned her position in April, wasn't in the meeting so she couldn't say what occurred.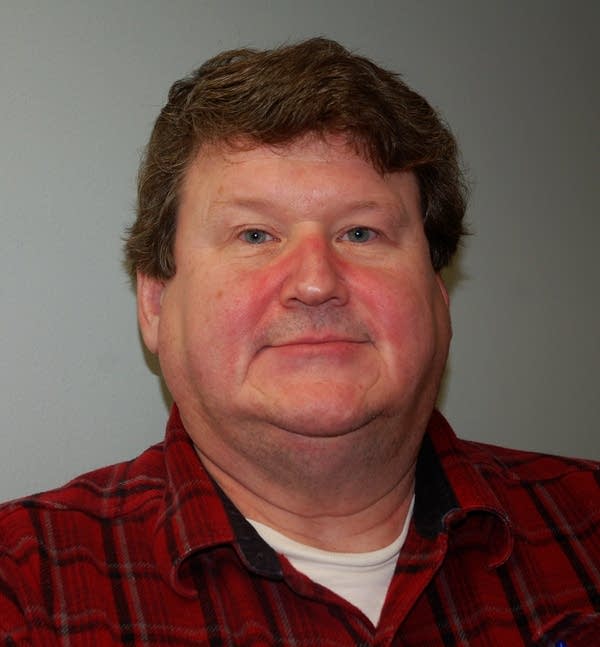 A spokesman for the archdiocese confirmed that attorneys from Whyte Hirschboeck Dudek, the firm representing the Archdiocese of Milwaukee in its bankruptcy proceedings, spoke at a spring meeting of Minnesota's diocesan attorneys but declined to provide specifics.
Scott Domeier, a former accountant for the archdiocese, said bankruptcy was discussed openly among top officials. Domeier, who is serving three years in prison for filing improper tax returns and stealing more than $600,000 from the archdiocese, said church leaders constantly worried about legislation that would extend the statute of limitations for sex abuse victims to file a civil suit against their abuser.
There was talk, he said, "that if something were to happen with the statute of limitations there would be that possibility because in that case there are not sufficient assets for what is out there."
Gov. Mark Dayton signed that bill into law this year, opening up a three-year window for abuse victims to bring suit against the archdiocese in old cases where the statute of limitations had lapsed.
A "MORE ACCEPTABLE" STRATEGY
Talk of asset protection in St. Paul doesn't surprise Temple University law professor Jonathan Lipson, who has studied the bankruptcy filings of nine other dioceses since 2004.
Lawsuits around clergy misconduct are at the center of each case, he said. "It is becoming much more acceptable for a diocese to go into bankruptcy if they are facing this sort of problem."
Bankruptcy allows a diocese to settle with creditors -- mainly victims who have filed suit against the church, Lipson added. In some cases, the church has sold property and assets to settle, but the overall church mission has been unaffected, he said.
For example, the diocese in Spokane, Wash., raised $18 million through the sale of property and contributions in 2004 to help settle $48 million in claims from 175 people who said they were sexually abused by clergy.
NUMBERS SHROUDED IN MYSTERY
It's hard to say how close the Archdiocese of St. Paul and Minneapolis might be to a negative balance sheet.
"If I put my $10 in the basket, I don't know what in the world is going to happen to it."
Scrutiny over finances in the archdiocese has ramped up over the past five years. Much of that is due to the nearly $1 million the archdiocese spent between 2010 and 2012 on a failed campaign to ban same-sex marriage in Minnesota. But church leaders have been reluctant to discuss their spending and declined requests for interviews for this story. They typically issue a financial summary once a year but critics say it's far from complete.
"If I put my $10 in the basket, I don't know what in the world is going to happen to it," said Jack Ruhl, an accounting professor at Western Michigan University.
Ruhl, who started studying church finances after learning that his wife was abused by a priest in 2004, said the financial statements released by the Archdiocese of St. Paul and Minneapolis are worthless.
He called on Archbishop John Nienstedt to release a full set of audited documents rather than the summaries the archdiocese distributes. "If I went to confession to the bishop and I said 'In the interest of brevity I'm going to leave out some of my sins,' I don't think he'd go for that."
The archdiocese summarized statement reports assets of $43 million as of 2012. Church leaders also told priests that parishioners gave $142 million to their individual churches in 2012, a portion of which is then sent to the archdiocese in the form of a parish assessment.
Meanwhile, there are several signs of financial strain.
Church officials told priests at a recent meeting that 40 of the 188 parishes in the archdiocese owe $21 million to the chancery, said the Rev. Michael Tegeder of Minneapolis. A pension plan for priests could be insolvent in 15 years, he added. The archdiocese froze a pension plan for lay employees in 2010.
Tegeder believes parishioners are losing faith in Nienstedt and other leaders in the chancery and it could harm the bottom line of parishes.
"I talked to a lot of people who say I don't want to give any money to the archdiocese," said Tegeder, an outspoken priest who last fall called on Nienstedt to consider resigning over the archdiocese campaign for a constitutional ban on same-sex marriage. "They'll say 'we'll give it to Catholic Charities or some other organization.' That's nice but we have to pay our staff too. It puts you in a tough position there."
The recent decision to suspend consideration of a $160 million capital campaign is a new sign of financial stress. Tegeder said the four-year campaign was scheduled to start next summer but a spokesman for the archdiocese says a final decision has been "put on pause with the intention of revisiting it again in January."
One person who is tracking the money in the church closely is Jeff Anderson.
The St. Paul-based attorney is at the center of clergy sex abuse lawsuits across the country and was one of the main forces behind the Legislature opening up the statute of limitations for victims of abuse.
Anderson is also at odds with the Milwaukee archdiocese over its decision to shift more than $50 million from the archdiocese into a Catholic cemetery fund. He and other creditors say those funds should be used to help victims of abuse, though a judge has said the transfer is legal.
Anderson said he isn't surprised that church leaders in St. Paul are watching and talking with Milwaukee about the case there.
"That is revealing, because, to me it tells us what the Archdiocese of St. Paul and Minneapolis and others like them may be doing as we speak to avoid ultimate accountability and some measure of responsibility."
Anderson said it was too early to say how many people will file lawsuits against the archdiocese because of the new law. If a bankruptcy filing occurs, it would also freeze any litigation from moving forward. That means testimony and depositions by key church leaders would also be put on hold.
Gallery
1 of 1