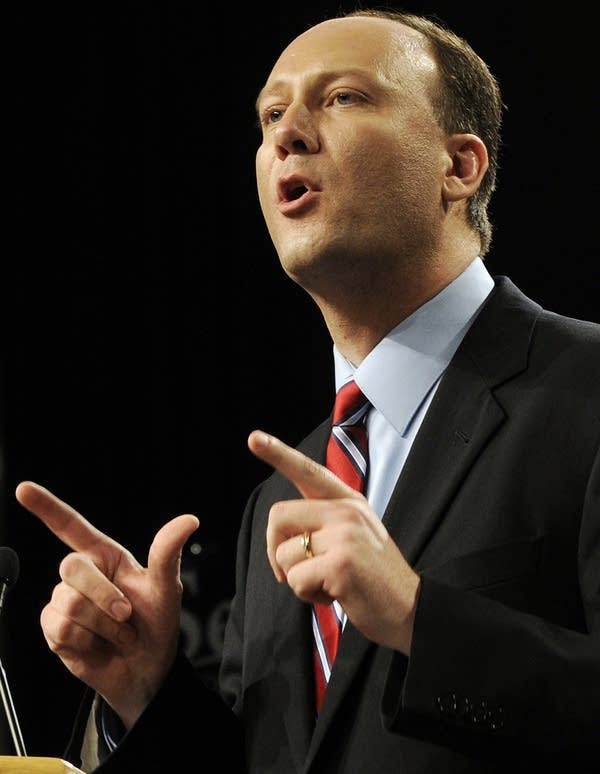 Marty Seifert is making another run for governor. The former Minnesota House Minority Leader lost the Republican nomination in 2010 to then-state Rep. Tom Emmer,who went on to lose to DLFer Mark Dayton by less than 9,000 votes.
Seifert is a former high school teacher who served in the legislature for 14 years. Since 2010 he's worked in real estate and he runs a hospital foundation in his hometown of Marshall. He largely stayed out of the political spotlight until he surprisingly came in third in a recent Republican party straw poll. His name wasn't on the ballot, but 18 percent of poll voters wrote his name in.
MPR's Cathy Wurzer spoke with Siefert about his candidacy.