Report: Minnesota's employment gap between races is 'intolerable'
A new report calls Minnesota unemployment disparities between whites and people of color "intolerable."
The report by the state's advisory committee to the U.S. Commission on Civil Rights assesses the effect of high unemployment among Minnesota's minority groups and offers solutions.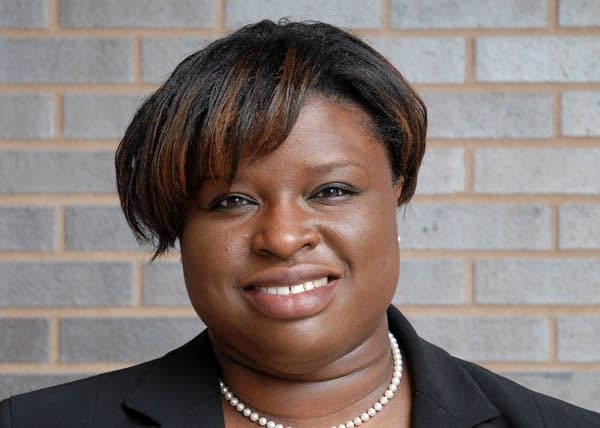 University of St. Thomas law professor Nekima Levy-Pounds, who chaired the advisory group, said high unemployment among African-Americans and Native Americans is something all Minnesotans should care about, especially as the state's workforce ages.
"One of the challenges is that folks who are retiring are well educated and middle class, and upper-middle class individuals," she said. "And when we look at the current trends, we do not have enough laborers who are skilled to fill those positions."
A recent study by the Economic Policy Institute reported Minnesota has the nation's third-highest unemployment gap between whites and American Indians who are of the prime working age of 25 and 54.
Levy-Pounds said expanding opportunities for minority-owned businesses could help close the disparities.
The report also notes discriminatory lending practices that have shut out minority-owned businesses from obtaining loans.
Increasing access to small government contracts could make a big difference, Levy-Pounds said.
"The studies show minority-owned businesses are more likely to hire other people of color," she said. "So if we could increase the capacity of businesses of color to effectively compete for contracts, then there's a greater likelihood that they would have the capacity to hire more people from within their communities."
Two committee members, Ryan M. Check of St. Louis Park and attorney Kirk Kolbo, submitted their reasons for rejecting the report. They challenged some of the report's conclusions regarding discriminatory hiring and lending practices. They also objected to the recommendation that the state impose mandatory preferences for minority-owned businesses seeking government contracts.
The committee offered some factors that likely contribute to Minnesota's jobless gaps across race. In the Twin Cities, whites have higher rates of education and lower rates of having criminal records than their counterparts around the country, while the opposite is true for black Minnesotans.
In addition, many Twin Cities African-Americans feel they lack the kind of job connections enjoyed by their white counterparts, the report said.
Levy-Pounds said she hopes to spur a frank discussion about the disparities, which will become increasingly dire as the state grows more racially and ethnically diverse.
"Although not everyone may agree that race is a factor, it is important that we acknowledge the role that racial bias may play in fueling these intolerable disparities and be willing to have honest conversations about issues at the intersection of race and poverty," she wrote in her letter introducing the report.
Eleven people were appointed to the Minnesota committee in 2011. The panels, established by law in all 50 states and the District of Columbia, are charged with studying issues and forwarding advisory reports to the federal civil-rights commission.
The Minnesota committee hosted a forum three years ago after a national study found that the rate of unemployed African-Americans in the Twin Cities was three times that of whites, a disparity that ranked, with Memphis, as the highest in the nation.