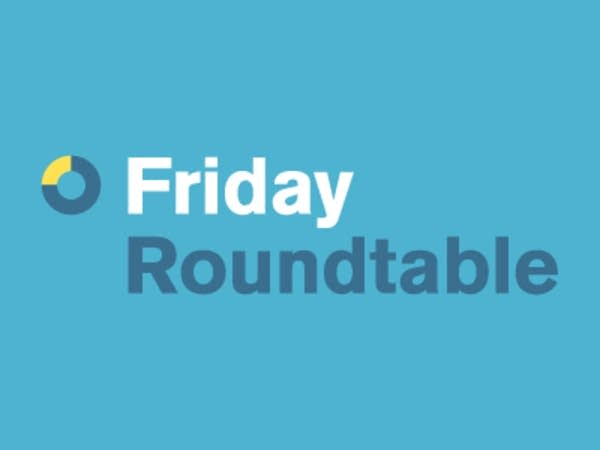 As more states legalize medical and recreational use of marijuana, the war on drugs faces another round of examination. Rolling Stone noted a new paradox taking shape that is unfair to those already hurting the most under current drug laws:
"What we're witnessing now is a political movement giving birth to an economic awakening. The struggle to end the War on Drugs — at heart a movement to stop the mass incarceration of black men — is creating one of the greatest business opportunities of the 21st century."
Our Friday Roundtable guests will discuss the state of the drug war and how reforming laws and policies could help addicts, families and society.
LEARN MORE ABOUT THE DRUG WAR:
• Over half of Americans support legalizing marijuana
The poll found that 55% said they favor allowing regulated businesses to sell marijuana, with nearly a quarter saying they actively support the measure. Another quarter said they oppose the measure but have not actively worked to have it overturned, and about one in five said they actively oppose it. (Wall Street Journal)
• Conservatives rethinking the war on drugs
[G]rowing conservative skepticism about mass incarceration and the War on Drugs is driven in part by a realization that prisons have many of the same flaws as other large government bureaucracies that "submit to the temptations of monopoly, inflating costs and providing shoddy service." In addition ... many social conservatives have gradually come to realize that the War on Drugs is bad for family values. Some GOP-controlled state governments are seeking to reduce imprisonment in order to save money in difficult fiscal times. (Washington Post)
• Op-ed: The federal government should stop listing marijuana as a Schedule I drug
The president's own words leaned in the direction of decriminalization. He's used pot himself and thinks the laws work unfairly by punishing the poor and minorities. But he's told his daughters that smoking the stuff was "a bad idea, a waste of time, not very healthy." (SFGate)
• The Drug War's toll on urban families
The war on drugs is also responsible for breaking up of the family unit, which serves to further destabilize vulnerable communities. According to the most recent data, 2.7 million children in America have at least one parent behind bars, and only 31 percent of black children grow up with both a mother and father in the home. According to the Pew Research Center, a child with one or more parent behind bars is significantly more likely to be expelled from school than the general population. (The Root)