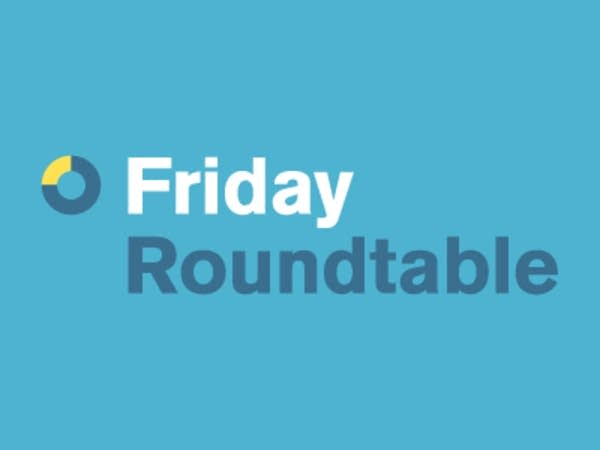 The Obama administration proposed changes to the collection of metadata by the National Security Agency this week. Instead of the NSA collecting and holding data, Reuters reported that data would remain with carriers, which would keep or store data in a usable format.
Obama's proposal would require a warrant before the start of a data search; a competing congressional proposal would require a warrant after the search. Congress needs to act before any changes are official.
This week on The Friday Roundtable, our guests discuss NSA, data, secrecy and who's accountable to whom.
LEARN MORE ABOUT DATA COLLECTION:
• White House unveils plan to end NSA's bulk collection of phone data

Under the plan, phone companies would have to provide data from their records quickly and in a usable format when requested by the government, a senior administration official told reporters on condition of anonymity. (Reuters)
• Obama, Congress working on changes to NSA

It was not immediately clear how the White House proposal differed from the compromise announced by Reps. Mike Rogers of Michigan and Dutch Ruppersberger of Maryland -- the top Republican and Democrat on the House Intelligence Committee
Their plan would end the automatic NSA collection of phone metadata, with telecommunications companies keeping such records for at least 18 months -- as they do now. (CNN)
• Obama to Call for End to N.S.A.'s Bulk Data Collection

Under the proposal...the N.S.A. would end its systematic collection of data about Americans' calling habits. The bulk records would stay in the hands of phone companies, which would not be required to retain the data for any longer than they normally would. And the N.S.A. could obtain specific records only with permission from a judge, using a new kind of court order. (New York Times)