You're busy! We know.
But now it's the weekend. And now is as good a time as any to step back, stretch and explore what the Minnesota around you has to offer. This week, in the transition from the snowy season to the muddy season, it's all about planning.
(As for the busy-ness: Author Bridget Schulte talked to the Daily Circuit's Tom Weber this week about how very busy we all are — or, at least, how busy we think we are.)

The calendar says it's spring...
... but the temperature gauge doesn't.
Yet.
We made it through the early spring snowstorm, pulled out our winter driving skills one last time and are ready now to warm up, watch the snow melt and wait for the winter's monster potholes to fill in.
Those days shouldn't be too long off, says MPR News meteorologist Paul Huttner. How do temperatures in the 50s sound?
Great? Thought so. We'll be trading our trail boots for galoshes this weekend, as the snow begins to melt in earnest, along with the prospects of the dreaded Neverending Winter.

Planning to explore
This could, then, mark a shift for the "30 Days of Biking" crowd, from the fat-tire trail approach back to the roads of springtime.
Photo gallery: Fat-tire trail biking
Celebrate the waning of winter by planning your next great outdoor adventure. Some upcoming food for thought:

• The DNR is planning to expand Minnesota's bison population by introducing a herd to Minneopa State Park outside Mankato.

• The fishing opener isn't far off — though at the moment, the state's waters appear to still be covered in ice.
And if you really can't get enough of the fat-tire phenomenon, start thinking about next year. Minnesota has become known as a hub for fat-tire bike and parts production. Minnesota made!
Also on the buy-local front: Beer. No, not the taproom kind we brought to you last week. The PBR kind.
The Milwaukee-born Pabst Blue Ribbon could someday head back to its hometown, if a group of Milwaukee residents has its way. They're trying to buy the company from a California executive, hoping to bring the brewing back to Milwaukee. Pabst representatives aren't talking about the possibility, but reports last month suggested the company might be on the market.
Even though the brew hasn't been made in Milwaukee since 1996, you can still see the old factory. And soon enough — in just one month — you'll be able to hop on Amtrak's Empire Builder out of Union Depot in St. Paul and take the trail all the way to Milwaukee. And given the limits the Supreme Court recently put on lawsuits from frequent fliers against airlines, perhaps it's the perfect time to try shifting your air travel to the rails.

Planning to get cultural
Closer to home, the Minneapolis-St. Paul International Film Festival has already begun taking the cultural scene by storm.
• In 33rd year, film festival tries to find its lighter side
The festival runs through April 19, so there's plenty of time to catch the broad offerings this year, from Minneapolis-made documentary "Wicker Kittens," about the world of competitive jigsaw puzzling, to the interactive film "App," which is a multiple-device, multimedia audience thriller.
• Full schedule and highlights: Minneapolis-St. Paul International Film Festival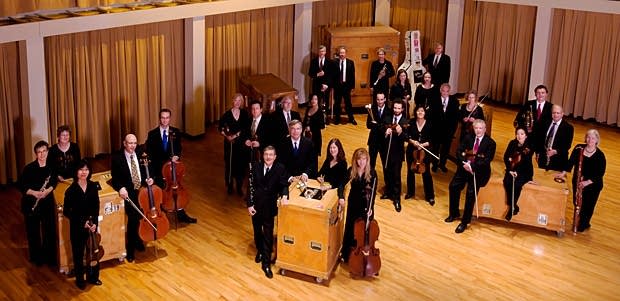 And since we're in planning mode this weekend, be sure to leave some space on your long-term calendar for a St. Paul Chamber Orchestra concert. They've just released their 2014-2015 season lineup, which begins in September and runs through the spring. The orchestra is changing venues this season, moving to the Ordway Center for the Performing Arts' new concert hall next March. To mark 30 years performing in the Ordway's smaller Music Theater, the SPCO plans to perform all nine Beethoven symphonies.
On a different side of the musical array, the hip-hop celebration being convened by The Current and TPT, the Twin Cities' public television station, will be postponed for the time being. The collaborators held a standing-room-only public meeting last week to begin the planning process — and the conversation went far beyond lineups and venues. It touched on race, music, representation and exploitation — and opened up a larger conversation — and protest — organizers said, that needs to be explored before the concert can happen.
• NewsCut blog: Hip hop, The Current, and the conversations we don't know how to have

Planning to spectate
The Twins' home opener is Monday. (They play Oakland at 3:10 in the afternoon.) While some are saying they'll continue to be among the worst teams in baseball, here's a little primer to get you ready for first pitch.
The new instant replay screen will be in full effect for fans and officials this season. Just earlier this week, it was used to overturn a call in a game between Milwaukee and Atlanta.
As the team blasts through the rest of the weekend in Cleveland and grounds crews finish prepping the field, start prepping for your next trip to Target Field.
And this year, it's like strategically planning your day at the State Fair. There will be plenty of new foods to try — buckets of meatballs from Valentini's and grilled rib tips from Butcher and the Boar (how often do you get to eat James Beard Award-winning food at a ballgame?) — plus Kramarczuk's hot-dog-in-a-brat-wrapped-in-bacon-in-a-pretzel extravaganza.
No worries: A new study is out that says we need more fat in our diets. (Though there is something in there about the dangers of high carbs, too.)
Though they might not create the turducken-style meat bomb that Kramarczuk's is offering at the ballfield this year, four local restaurants have dived head-first into the molecular gastronomy movement.
Dara Moskowitz Grumdahl told All Things Considered's Tom Crann this week that these ambitious kitchens — Borough, Coup d'Etat, Picoolo and Travail — are using high-tech approaches with extreme temperatures, chemical ingredients and unconventional methods for preparing edgy foods whose creation is based as much on science as flavor.
And with the weather profile looking brighter, this could be the perfect weekend to start — or, at least, start planning — your summer garden. It's not too early for indoor sprouting and seed-buying. Look to Minneapolis gardener Fiona Quick for inspiration: She's been growing her summer bounty indoors for months.

Planning to make plans — later
It was another busy week for books on the air here at MPR News, which makes it yet another busy weekend for the book-lovers among us.
We did manage to sneak in a conversation about conversations — including tips, strategies and topic suggestions for mastering the art of conversation — but if you'd really rather keep things quiet this weekend, we've got you covered. Read about...


• ... a group of hikers who crossed into Iran — one of whom is a Minnesota native — and ended up in a Tehran prison. ("A Sliver of Light," by Sarah Shourd, Josh Fattal and Shane Bauer)


• ... the evolution of Paris as a modern city — and how to explore the place now, as a modern traveler. ("How Paris Became Paris," by Joan DeJean)


• ... the history of baseball, by another Minnesota native. ("The 34-Ton Bat: The story of baseball as told through bobble heads, cracker jacks, jock straps, eye black & 375 other strange and unforgettable objects," by Steve Rushin)


• ... the forgotten world of baseball culture, and a time when leagues and clubs were prolific across the country. ("Outsider Baseball, by Scott Simkus)


• ... presidential intrigue. ("The President is a Sick Man: Wherein the Supposedly Virtuous Grover Cleveland Survives a Secret Surgery at Sea and Vilifies the Courageous Newspaperman Who Dared Expose the Truth," by Matthew Algeo)
Plenty to do, plenty to read, plenty to plan this weekend.
And if all else fails, you still have time to fill out the latest round of the Bracketosaurus dinosaur bracket.
• Bracketosaurus: The Daily Circuit does dinosaurs
If you just can't decide, let paleontologist-in-training Owen Scheck help you out:
https://soundcloud.com/mprnews/5-year-old-owens-round-1