Arbitrator: Mankato university wrong to fire coach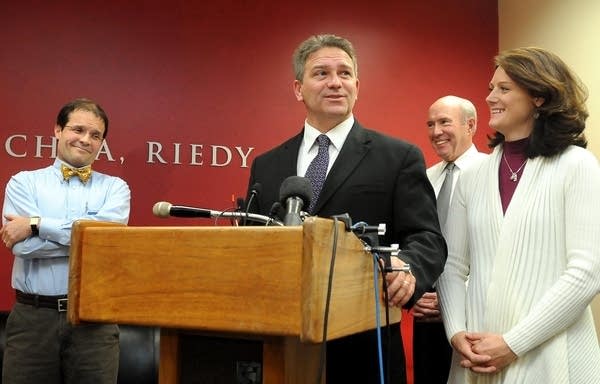 An arbitrator says Minnesota State University, Mankato, had no grounds to fire football coach Todd Hoffner and he should be reinstated.
Hoffner was charged in 2012 with two child pornography counts after he recorded videos of his children dancing naked. The charges were dismissed after a judge found they were innocent.
Hoffner was fired last May for reasons that weren't disclosed then.
According to the Mankato Free Press, an arbitrator said the decision to fire Hoffner was made after pornography was found on his work computer, but Hoffner denied it and others had access to the computer, so there's no proof.
Hoffner didn't immediately return messages. Minnesota State, Mankato, says employers are bound by arbitration awards, whether or not they agree.
Hoffner is head coach at Minot State.
Gain a Better Understanding of Today
MPR News is not just a listener supported source of information, it's a resource where listeners are supported. We take you beyond the headlines to the world we share in Minnesota. Become a sustainer today to fuel MPR News all year long.