Charges are expected Friday against Brian Fitch, Sr., the suspect in the West St. Paul killing of Mendota Heights Police Officer Scott Patrick.
Police recovered a handgun from the SUV Fitch was driving when he was found Wednesday night near Rice and Sycamore streets in St. Paul's North End.
St. Paul Police Sgt. Paul Paulos said the recovered weapon was the one used to shoot at officers in the North End. He would not say if it was the same one used to shoot Patrick during a traffic stop Wednesday afternoon. It's being sent to the Bureau of Criminal Apprehension for analysis.
• More: Chaotic scene, then massive manhunt follows officer's slaying
While investigators are still gathering evidence, they're anticipating the Dakota County Attorney's Office will file charges against Fitch Friday afternoon, West St. Paul Police Lt. Brian Sturgeon told reporters Thursday.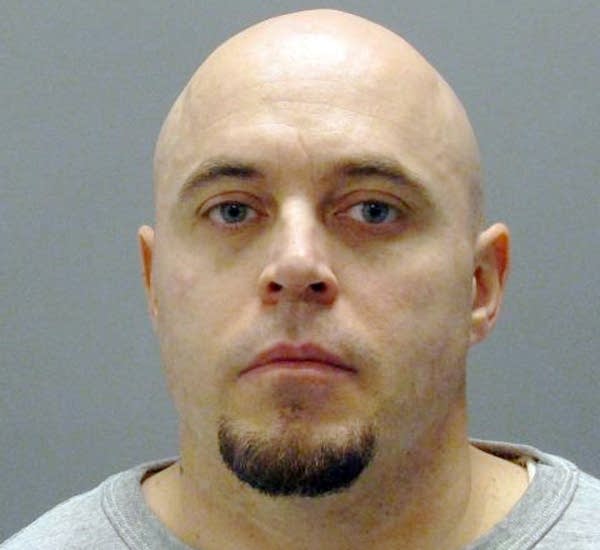 The Ramsey County Attorney's Office may also file charges against Fitch tied to the manhunt and gun battle in St. Paul, Paulos said.
Police are not seeking any other suspects.
Paulos praised the response from officers and the public for a flood of tips that led to Fitch's capture. Wednesday was a "really traumatic day" for officers, Paulos added. "We could've lost a lot more guys, but we didn't."
Wounded in the shootout in St. Paul, Fitch, Sr., was listed Thursday morning in serious condition at Regions Hospital in St. Paul, officials said.
A 36-year-old woman who was in the car when police confronted Fitch was struck by gunfire and listed in fair condition.
The woman, Kelly Lee Hardy of Maplewood, was in the car voluntarily, Paulos said, noting that she was not under arrest "at this time."
Fitch got an early start to his career-criminal status.
Records from the Ramsey County Attorney's office show when he was as young as 16 and 17, he had pleaded guilty to aggravated robbery, possessing a firearm by a minor, and several car thefts.
That track record continued well into his adult life. He was sentenced twice to state prison -- once for assault and once for burglary. Last month, authorities declared him a fugitive.
Those who knew Patrick recalled a dedicated cop who showed empathy for the citizens he served.
Mendota Heights resident Michele Mazanec said Patrick stood out among the officers who responded with patience and kindness to various calls she made to police to report vandalism at her house.
Mazanec also remembered him talking to her 15-year-old son with a sense of ease, so she wasn't surprised to learn after his death that Patrick was the father of two teenagers.
As a union steward and the most senior officer of the Mendota Heights police department, Patrick wasn't afraid to speak up for what he thought was right.
Last year, he sued the city and the police chief, Mike Aschenbrener, alleging that Patrick was wrongly disciplined after he spoke up about a theft of a picnic table by two patrol officers. That case was scheduled for a jury trial in January.
"He was very strong in his opinions, and outspoken in his opinions, and when it came to the operation of the police department, and the rights of all of the officers in that department," said Isaac Kaufman, attorney for the Law Enforcement Labor Services.
"He was a really good resource for us, a friend, and a loyal, active member of the union."
Sturgeon said it wasn't clear what led Patrick to make the traffic stop Wednesday that cost him his life. "To be honest," he said, "we may never know."
The state Department of Public Safety expects to release details Friday on funeral services for Patrick. An online fundraiser for Patrick's family has already raised $15,000.