Pawlenty: 'I declare myself retired politically'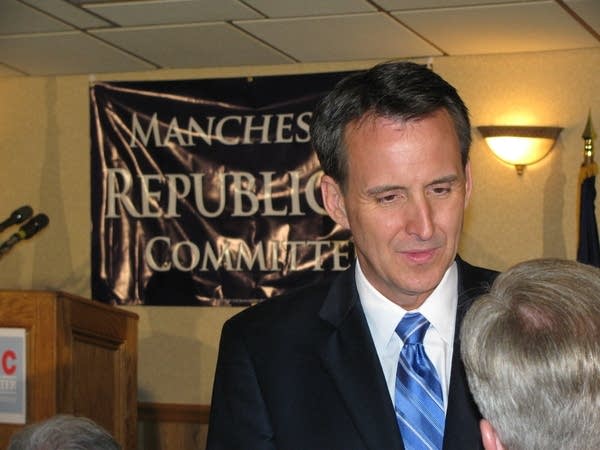 Former Republican Gov. Tim Pawlenty says he isn't interested in mounting a comeback for governor in 2018.
There's been speculation in recent months that Pawlenty is being recruited to run in 2018. But he told MPR News' Euan Kerr today that he isn't interested.
"I declare myself retired politically," Pawlenty said. "I had a great run at it. I love Minnesota. I love public service, but I had a terrific opportunity to serve my city and my state and even run unsuccessfully for president so I think I had a full run at it and consider myself retired."
In a follow up, Kerr said "But surely no politician really says never."
"Sometimes they do," Pawlenty said. "I just consider myself retired. I consider my public service career something I enjoyed, but you can't stay forever."
Pawlenty was on MPR News to discuss a groundbreaking today of the latest phase of the Lake Vermilion State Park in northeastern Minnesota. During his term as governor, Pawlenty was instrumental in securing the funding to build Minnesota's newest state park.
Pawlenty is joining Gov. Mark Dayton, Minnesota House Speaker Kurt Daudt and Senate Majority Leader Tom Bakk at a ceremony this morning.
Pawlenty's full interview is scheduled to run on MPR News at 11 a.m.. We'll post the full audio once it's available.
Your support matters.
You make MPR News possible. Individual donations are behind the clarity in coverage from our reporters across the state, stories that connect us, and conversations that provide perspectives. Help ensure MPR remains a resource that brings Minnesotans together.