Photos and video: Spectacular aurora display overpowers city lights
Starting Monday afternoon, June 22, 2015, and lasting well into Tuesday morning, a strong geomagnetic storm hit Earth and resulted in a dazzling display of northern lights that was visible much further south than average.
Duluth-based photographer Derek Montgomery caught the unusual summer display.
Solar flares are kicking up geomagnetic storms that trigger the lights, and the continued solar activity suggests tonight may be a spectacular night as well, so check out Montgomery's 6 tips for photographing the Northern Lights.
Gallery
13 of 13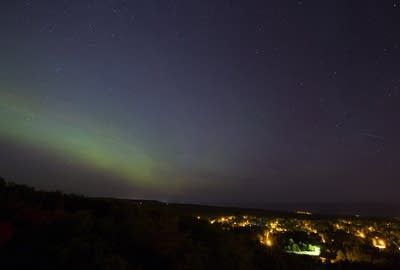 1 of 13
2 of 13
MPR News is Reader Funded
Before you keep reading, take a moment to donate to MPR News. Your financial support ensures that factual and trusted news and context remain accessible to all.