Fears grow that more MN Somali youth have gone to ISIS
More Somali-American young people have disappeared from the Twin Cities, and community leaders fear the missing have joined the terrorist group ISIS.
Talk of the mysterious departures has circulated in the Somali community for weeks. The news comes just months after the April arrests of six men charged with conspiring to enlist with the ruthless militants in Syria.
The prospect of additional terror recruits slipping away to the Middle East has prompted members of a community task force to address the topic head-on.
At an event for families and elders on Saturday, Abdirizak Bihi, a member of the Somali American Task Force, confirmed the stories that community members have been hearing were true.
Grow the Future of Public Media
MPR News is supported by Members. Gifts from individuals power everything you find here. Make a gift of any amount today to become a Member!
"We're now telling you that a number of Somalis, including women and men, have left in previous weeks," he said to the crowd in Somali, according to a video of his remarks obtained by MPR News. "We're also informing you that a large number is on its way to leave."
The 15-member Somali task force is trying to launch a number of initiatives announced by U.S. Attorney Andrew Luger aimed at preventing the radicalization of Somali-American youth for overseas extremist groups.
But in an interview just days after his remarks at the community event, Bihi acknowledged a lack of specifics. He said he received his information from Somali-American parents and elders, but he did not know the number of people who have disappeared, when exactly they left the country, or whether any women were among them.
Bihi said he's trying to build trust with the families and respect their need for privacy. He experienced a similar grief seven years ago, when his 17-year-old nephew, Burhan Hassan, traveled to Somalia to join the terror group al-Shabab. Months later, family members learned Hassan had been killed.
Officials with the U.S. Attorney's Office and FBI in Minneapolis declined to comment on the latest reports, citing the ongoing investigation into the recruitment and radicalization of primarily Somali-American youth. So far, nine young men and one woman from the Twin Cities have been charged. Five others who left Minnesota for the Middle East are believed dead.
Jibril Afyare, also a member of the task force, acknowledged the details he's been able to glean about the most recent travelers are thin.
"We're trying to find out who left, and what's going on," said Afyare, a software engineer and father of two grown children. "The issue is really alarming. The urgency is there. Those kids are being lured overseas day and night, and we are trying to be vigilant."
The accounts of the disappearances raise more questions than answers. Chief among them is how and why even more Minnesotans could abscond for battlefields in Syria, especially at the height of an intensive counterterrorism investigation.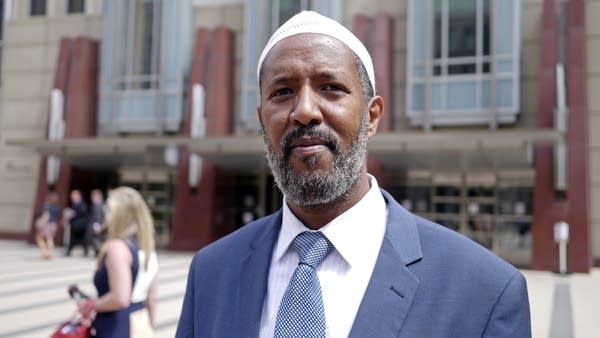 That concern came up at a community meeting organized Saturday by the task force, said Abdisalam Adam, a religious leader and committee member. He said about 50 people attended.
"One of the community people said, 'The United States government, with all of its resources and power, how is it that a young person is able to slip through?'" Adam recalled. "But at the same time, it's challenging, for sure. I don't blame anybody. It's something we need to work together on."
Somali families probably don't trust the government — or even leaders in their own community — enough to report any suspicions about their children, he said. Adam and other community leaders are trying to figure out an intervention model that would safely divert young people from violent ideology.
But the investigation has put a chill on many Somali-American community members.
Federal authorities made clear at the time of the arrests in April that they would not tolerate anyone plotting to join ISIS. Those six defendants, who were 19 to 21, never left the United States. They could face decades in prison if convicted.
Some community members think the potential penalties for the young men are too harsh. Others believe a paid FBI informant who was friends with the defendants walked them into a trap.
That deep mistrust of government has also made it difficult for Luger, the U.S. attorney in Minneapolis, to convince some Somali-Americans that the threat of ISIS is real.
Luger and several Somali leaders have announced a number of community-building proposals aimed at thwarting violent extremism. Their vision calls for bolstering after-school programs, job training and mentorships for Somali-American youth.
But the national pilot program has drawn suspicions from civil-liberties advocates that it's just a guise for gathering intelligence. Nearly 50 Minnesota Muslim organizations have signed a statement opposing the program, saying the approach is stigmatizing.
While community members remain divided and struggle to come up with an intervention plan, more young people are being lured to extremist groups, Bihi said. He believes the youth will remain vulnerable as long as chronic unemployment and other social inequities persist.
"We need to face the real challenges on the ground," Bihi said. "I would like to tell people who are scaring off resources that they should understand the risks they are creating among our community."