Nobel winners, online scams and astronaut play: Your weekend reading list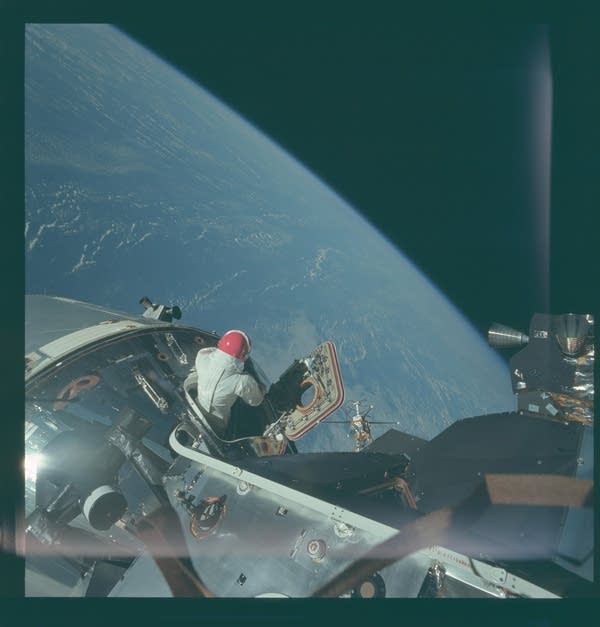 Last week, NASA released more than 12,500 images from the Apollo program. The images provide a candid view of the very human endeavor that is space travel.
This weekend, learn why neutrino study won the Nobel Prize in physics, understand how global Internet scams work and watch some astronaut games.
Read this
Grow the Future of Public Media
MPR News is supported by Members. Gifts from individuals power everything you find here. Make a gift of any amount today to become a Member!
Takaaki Kajita and Arthur McDonald won the Nobel Prize in physics for the discovery of neutrino oscillations, which show that neutrinos have mass and explains why previous experiments in neutrino detection only found one-third as many neutrinos as expected. via The Guardian
Our DNA is constantly bombarded by replication errors, environmental damage and other threats, but complex systems keep the molecules ready to help grow new cells. via Ars Technica
In the search for a new option beyond transplants and dialysis, scientists have developed a primitive kidney, akin to a semi-developed human kidney, from stem cells. via NPR
A look inside global Internet scams, how scammers hook people to drain bank accounts, how pawns are drawn in to take huge risks for people they never meet, and how the scammed money scurries across the world. via Wired
Not only do fish have unique facial patterns, but UV light-sensing damselfish know the faces of their friends. via National Geographic
Watch this
An introduction to a new space-themed exploration game that looks like a little Minecraft, a little Kerbal and a little No Man's Sky mixed together. via Polygon
WARNING: SPOILERS FOR 'THE MARTIAN' BELOW
Ridley Scott narrates a sequence from "The Martian" featuring Matt Damon. via The New York Times
Which one is your favorite? Learn more about Apollo 9.