Where we go: Part 1 of your year-end reading list
December marks 43 years since the last Apollo mission to the moon, the last time humans walked upon another world. Since then we have repeatedly sent humans into low Earth orbit on the space shuttles and Soyuz capsules.
All the while, we were periodically pitching probes off into the darkness on long journeys to destinations far flung and some not so far. In 2015 many of our proxy explorers reached their destinations across the solar system, at dwarf planets, icy moons and even a comet. Read Part 2 of your year-end reading list here
Grow the Future of Public Media
MPR News is supported by Members. Gifts from individuals power everything you find here. Make a gift of any amount today to become a Member!
After four years in orbit, the Messenger probe took a final journey into the surface of Mercury at more than 8,700 mph after its fuel ran out.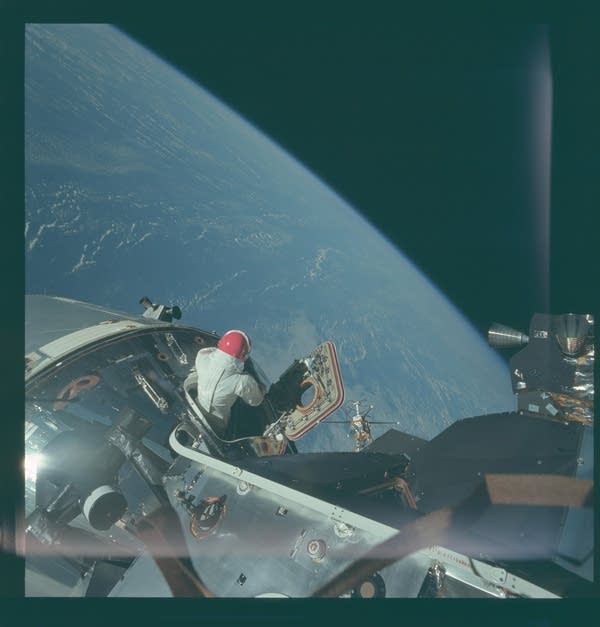 NASA made available more than 14,000 images from Apollo missions that the agency undertook as it tested systems for its eventual moon landing. The images provide a candid view of the very human endeavor that is space travel. Making the archive available in this manner invited members of the public to put the images to creative use, and the results are spectacular.
The Aqua Earth-observing satellite, launched in 2002, kept a close eye on fires around the world in 2015.
NASA announced the detection of briny flowing water on the surface of Mars.
Saturn's moons dance with Cassini probe
The Cassini probe, launched in 1997, spent 2015 in an intricate choreography with the moons of Saturn.
Cassini dove through the ice geysers of Enceladus.
The probe took a new high-resolution image of Titan.
Cassini managed to line Tethys up as a backdrop for Enceladus, as it made a final close pass of the small moon.
Bonus robotic holiday cheer