Upbeat Cliffs CEO: Iron Range mines stay idled but better times near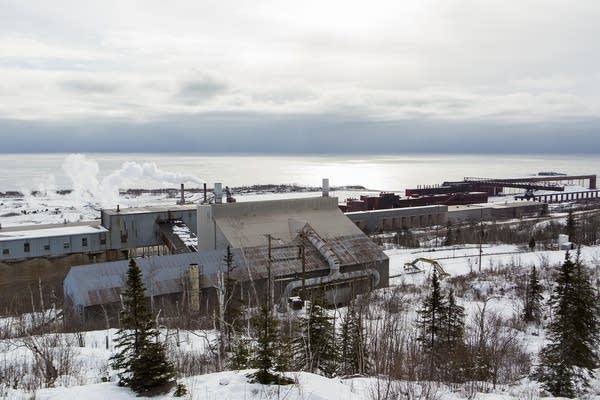 Northshore Mining and United Taconite will stay idled through March, but an improving steel market should have those mines back running this year, Cliffs Natural Resources CEO Lourenco Goncalves said Wednesday in a surprisingly positive analysis.
"The so-called competitive threats that were present in this market have all but faded away," Goncalves told stock analysts during a conference call, adding that he saw an "opportunity to solidify our market leading position" and improve profitability.
The news wasn't all sunny Wednesday. The company reported fourth quarter revenues in 2015 of $476 million; that's down 54 percent from the prior year's fourth quarter revenues of $1 billion.
Still, his upbeat comments stand in stark contrast to those he made just a few months ago when he threatened to close one of his company's Iron Range operations in the face of mine layoffs, a worldwide drop in steel prices and the near completion of competitor Essar Steel's operation in northern Minnesota, which was partly subsidized by the state of Minnesota.
Grow the Future of Public Media
MPR News is supported by Members. Gifts from individuals power everything you find here. Make a gift of any amount today to become a Member!
He backed off the closing threat in October. Still, much of the news on the Iron Range last year was grim with some 2,000 layoffs tied to mining and the steel industry. That's why Goncalves' comments Wednesday about Northshore Mining and United Taconite coming back online this year are likely to be widely read.
"We expect domestic steel production and our inventory tonnage to be back to normal levels sometime in 2016 so we can bring these mines back to operation sometime this year," Goncalves told analysts.
"The U.S. domestic market for steel, and consequently for pellets, should improve in 2016, especially for the clients that focus on the higher end of the U.S. domestic steel market," he said as he applauded the United States Commerce Department's efforts to "fix the illegal trade of steel" by China that's U.S. executives say has unfairly forced down global steel prices.
"Domestic steel prices and steel demand should continue to recover for our clients," he added. "In turn, Cliffs profitability should return as well."
For 2016, Cliffs anticipates selling approximately 17.5 million tons of iron ore pellets. But part of that will be come from existing stockpiles, so the company plans to produce only about 16 million tons of pellets. When all its mines are running full-tilt, Cliffs can produce just over 20 million tons.
Goncalves also announced "very positive early results" from a test using so-called DR grade pellets in a customer's production process. The company hopes to be able to sell the higher grade Direct Reduced Iron product to a growing sector of the steel industry using smaller mini steel mills rather than large blast furnaces.
The CEO also took a glancing shot at the Essar Steel project, which is 75 percent completed. Goncalves made it clear he still does not like the project and the financial support it received from Minnesota, but didn't see it affecting the market any time soon. "Short of a miracle from God, the one that was being built in Minnesota will not be able to start in the next two years or three years," he said.
"We will bring back production," he added. "This is the United States of America. We're not going anywhere."