Flash flood emergency in northern Iowa
Torrential rains overnight have caused extensive flash flooding in northeast Iowa.
The National Weather Service in La Crosse has issued a flash flood emergency for several counties in northeast Iowa.
The Cities of Decorah and Cresco are included in the flash flood emergency.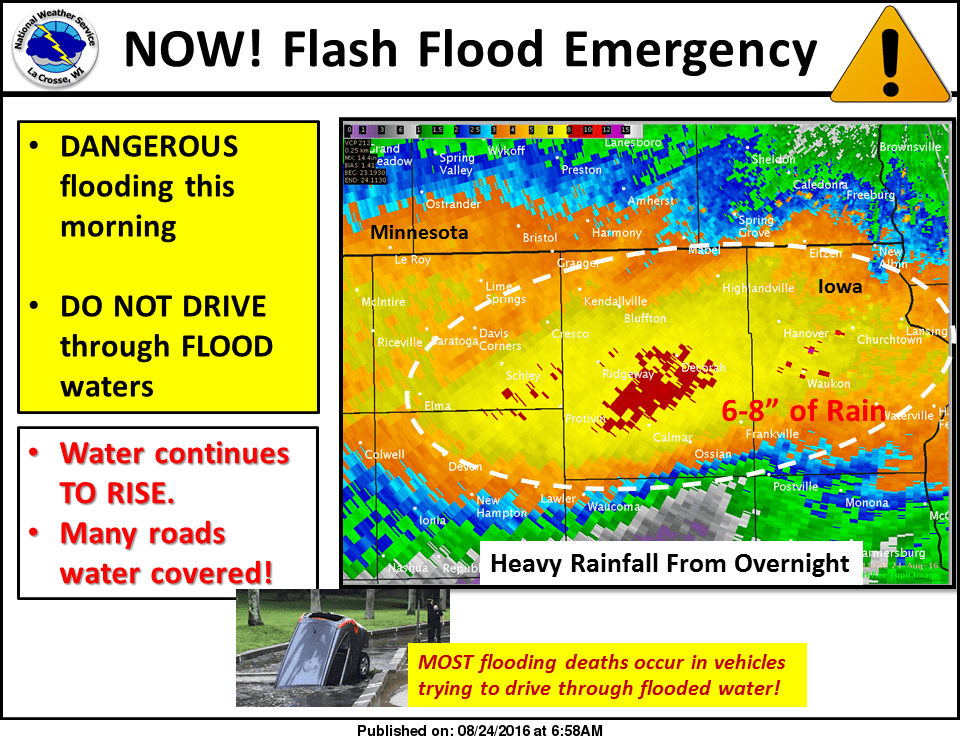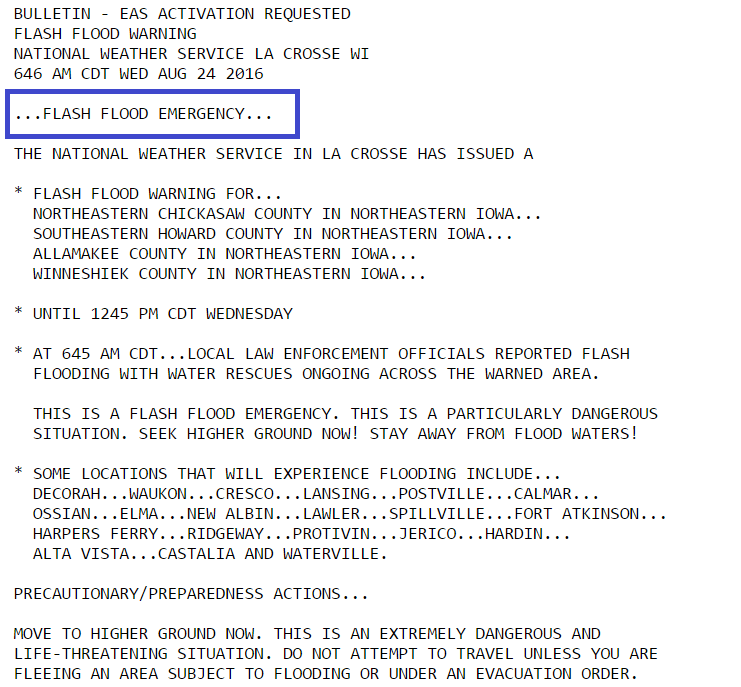 Decorah, Iowa, reports 8.46 inches of rainfall overnight. River gauges along the Upper Iowa River show rises of more than 10 feet in a very short time early this morning.
The Turkey River at Spillville has risen an incredible 15 feet, and is near an all time record flood this morning.
Heavy rainfall has ended in the area, but floodwaters will continue to rise this morning in many areas.
Gain a Better Understanding of Today
MPR News is not just a listener supported source of information, it's a resource where listeners are supported. We take you beyond the headlines to the world we share in Minnesota. Become a sustainer today to fuel MPR News all year long.