'Truly sorry for my evil acts': Jacob Wetterling's killer gets 20 years
Updated 12:25 p.m. | Posted 11:18 a.m.
The confessed killer of Jacob Wetterling was sentenced Monday to 20 years in prison on a federal child pornography charge.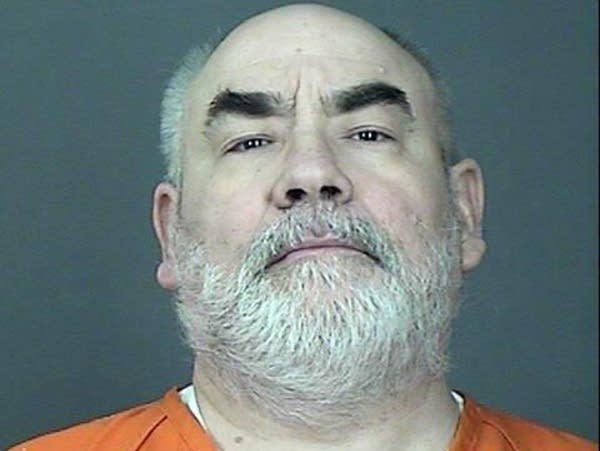 While the sentence for Danny Heinrich was as expected, the courtroom scene was gut-wrenching at times as Jacob's family spoke of how the 11-year-old's abduction in 1989 and the nearly 30-year quest to find him ripped the fabric of their lives and the lives of the community around their St. Joseph, Minn., home.
Grow the Future of Public Media
MPR News is supported by Members. Gifts from individuals power everything you find here. Make a gift of any amount today to become a Member!
"I am truly sorry for my evil acts that I have done against victims and their family, and the shame I brought on myself and my family," Heinrich told the court. "The suffering and pain they have spoke today I will always remember. Mr and Mrs. Wetterling: the heinous acts, the selfishness are unforgivable for what I have taken away from you."
Prosecutors, however, argued he had no remorse.
Heinrich, 53, pleaded guilty to the receipt of child pornography charge Sept. 6, in a deal intended to bring closure to the case. He won't ever face state murder or kidnapping charges for killing Wetterling, although Heinrich may be subject to civil commitment as a sex offender when his prison sentence ends.
In return for the plea agreement, Heinrich led investigators to Jacob's remains, buried near a gravel pit near Paynesville, Minn. It's where Heinrich confessed to sexually assaulting, then shooting and killing Wetterling, just hours after kidnapping him from a rural road near Jacob's home.
While the confession solved the mystery, it did not end the agony.
That was apparent in court Monday as Jacob's family and friends spoke in heart-rending detail about their lives since the abduction.
Heinrich "hurt my heart and soul and every fiber of my being when he murdered my child, the son I carried for nine months and raised for 11 years," Jacob's mother Patty Wetterling told the court. "Jacob was a boy with many gifts that were never realized because of this murder."
Heinrich also confessed to abducting Jared Scheierl, then, 12, off the streets of Cold Spring, Minn., months before abducting and killing Jacob. Authorities revisiting that case were able to get a search warrant for Heinrich's home that led to the child pornography conviction.
Despite the assault and the pain it cause, Scheirel on Monday said those who continued to purse justice in his and Jacob's cases brought a renewed belief in humanity.
"I'm grateful for those people that have come into my life and given me the support and strength and assurance to maintain a normal life," he said. Heinrich's sentencing was "one more step in gaining closure."
Heinrich told the court he kept the story of what he did to Jacob secret to spare himself and his family humiliation.
Prosecutors, however, said Heinrich was never remorseful and only confessed because he was caught.
"Danny Heinrich is a cold, calculated predator of children," said prosecutor Julie Allyn. "He only pled guilty because the numbers were good for him," she said, referring to the plea deal.
She noted that Jacob did everything his abductor asked him to do that night and Heinrich didn't need to kill him. "He deserved to live, he deserved to become a man and his family deserved that, too."
Judge John Tunheim was equally stern in his remarks to Heinrich as he called Jacob's abduction and killing "one of the most horrible crimes I have ever seen.
"We won't pretend that this crime and sentence is about child pornography," Tunheim told Heinrich. "It is also about changing the lives of so many children and parents, who prayed for Jacob's return, and also feared you coming out of the dark... every child knows the story of Jacob Wetterling. You stole the innocence of children in small towns, in the cities of Minnesota and beyond."
Tunheim said that while it's possible Heinrich could be released in 17 years, "I think that it's unlikely that you will, because this crime is so heinous, so brutal and awful that it is unlikely society will ever let you go free."
Correction (Nov. 21, 2016): Prosecutor Julie Allyn's last name was misspelled in an earlier version of this story.