Illinois road project stung by judge's endangered-bee ruling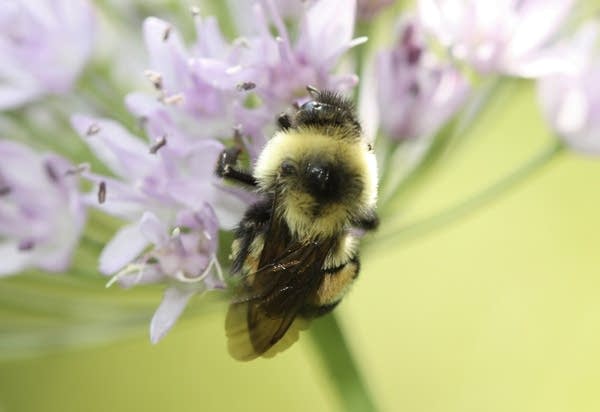 Bees have halted a multimillion-dollar suburban Chicago road project that's designed to ease traffic congestion.
A Chicago federal judge ruled this week that the rusty patched bumblebee's endangered status, which was declared in March, means that construction on the nearly 6-mile road has to stop.
The (Arlington Heights) Daily Herald reports court documents say the bee was found along the parkway's route in the Brunner Family Forest Preserve.
The Chicago Daily Law Bulletin reports Judge Sharon Johnson Coleman issued a temporary restraining order Monday, in response to a filing by opponents of the Longmeadow project, who say officials didn't consider how the bee would be affected.
The order is in place at least until April 25. The Kane County Department of Transportation says the delay could increase project costs.
Grow the Future of Public Media
MPR's budget year comes to a close on June 30. Help us close the gap by becoming a Sustainer today. When you make a recurring monthly gift, your gift will be matched by the MPR Member Fund for a whole year!