Minnesota could get the 'all clear' on measles outbreak by end of month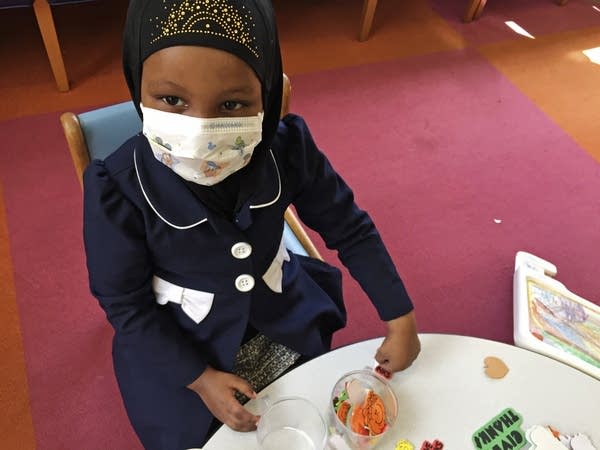 The number of measles cases in the state has held steady at 78 for nearly one month, and come July 29, health officials say they'll give the all-clear if no new cases arise.
"We did a lot of work, both public health as well as the health care community both vaccinating as well as following up on anyone who was exposed, so we feel like that has really helped to slow the outbreak down, and at this point we're hoping that we're done with it," said Kris Ehresmann who directs the infectious disease division at the Minnesota Department of Health.
Health officials must wait until July 29, because by then the state will have gone through two incubation periods without any new cases. But Ehresmann said there's also reason to remain vigilant.
"We did have a situation in which a child was traveling back from Somalia, was identified en route as having measles in Amsterdam and so hospitalized there," said Ehresmann. "So not infectious while here, but nonetheless, an additional case of measles. And that serves as a reminder that this is not a one-time thing that happened. There's the ongoing potential."
Still, Ehresmann said the Twin Cities community is much better protected than prior to the outbreak.
Normally, the health department documents about 30 MMR vaccines a week in the Somali community. During the height of the outbreak the number rose to 500 a week.
Before you keep reading ...
MPR News is made by Members. Gifts from individuals fuel the programs that you and your neighbors rely on. Donate today to power news, analysis, and community conversations for all.
Health officials will analyze data in the coming months to see how much the previous 40 percent vaccination rate among Somali American 2-year-olds improves.
Anab Gulaid, who is Somali, is a researcher at the University of Minnesota who has worked on health issues in the community for more than a decade. She said some parents have still been hesitant to vaccinate their children, but she believes more people are aware of the benefits.
"We have faith leaders who want to know what they can support," said Gulaid. "What I have seen is people wanted to know how they can help and get the message out in the community not only about what's going on, but also about the importance of vaccines."
Leaders in the Somali community also get credit from Dr. Mark Schleiss, a pediatric infectious disease and immunology professor at the University of Minnesota.
"I think the key to controlling the outbreak was, first and foremost, the collaboration and willingness of the Somali American community to invite public health experts, physicians into the community to talk about this," said Schleiss.
That meant talking about the community's deep-seeded fear around autism and vaccines, despite the lack of any conclusive link and no scientific studies proving a connection.
At Saturday's forum at the University of Minnesota, the focus was myths and facts about autism and vaccines.
Health experts also highlighted University of Minnesota research aimed at finding signs in a child's brain that he or she is developing autism even before symptoms arise. Another large study is underway to better determine the prevalence of autism among Somali American children.
Dr. Mohamud Dahir Afgarshe, the director Gargar Clinic and Urgent Care in Minneapolis said he'd like to see more studies focus on the cause of autism and how genetics play a role. Meanwhile, he called for more resources for Somali families dealing with the disorder.
"It is very hard for them to learn how to cope with it," said Afgarshe. "And it's very hard for them to get all the resources they need to cope with it."
Several parents spoke about their struggles with children diagnosed with autism, and it was clear the measles outbreak had not stopped some of them from pointing fingers at vaccines, including one mother who spoke out from the crowd.
"We are being silenced. If we want to say something they say, 'oh, those parents are lying.' Our community is being used. We are saying, 'we don't need research. Ask us.'"
Voice of America streamed the forum live. The first half was in English and the second half featured a moderator and panelists speaking only Somali.