Woman killed by Mpls. cop was the 911 caller
Updated: July 17, 4:30 p.m. | Posted: July 16, 10:22 a.m.
Minneapolis officials are vowing to find answers after a woman was fatally shot by police over the weekend in the city's Fulton neighborhood.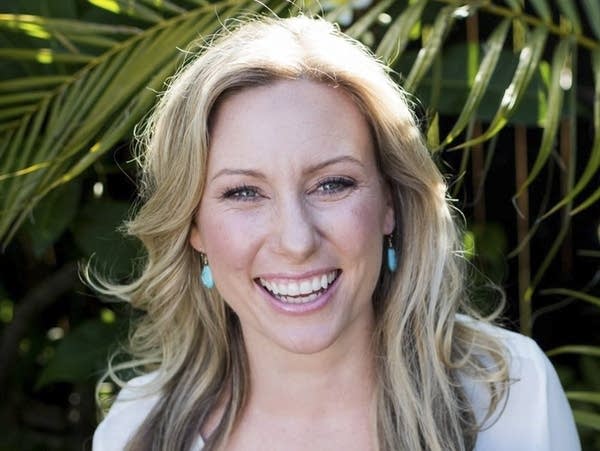 Around 11:30 p.m. Saturday, two Minneapolis police officers responded to a 911 call of a possible assault. One officer shot and killed the woman, Justine Ruszczyk.
Grow the Future of Public Media
MPR News is supported by Members. Gifts from individuals power everything you find here. Make a gift of any amount today to become a Member!
Ruszczyk, who went by the name Justine Damond in her professional life, is originally from Australia. Friends said she taught yoga and meditation. She was to be married in August.
"Our hearts are broken and we are utterly devastated by the loss of Justine," Don Damond, her fiancé, told reporters Monday afternoon.
"It was Justine who called 911 on Saturday evening reporting what she believed was an active sexual assault occurring nearby," he added. "Sadly, her family and I have been provided with almost no additional information from law enforcement regarding what happened after police arrived. We lost the dearest of people and we are desperate for information."
Later on Monday, Thomas Plunkett, an attorney representing Minneapolis police officer Mohamed Noor, confirmed that Noor was the officer who shot Ruszczyk. In a statement, Plunkett said Noor expressed condolences to Ruszczyk's family and friends. "He takes their loss seriously and keeps them in his daily thoughts and prayers."
Many details of the shooting remain unclear.
Late Sunday afternoon, Minneapolis Mayor Betsy Hodges and Assistant Police Chief Medaria Arradondo said they had few other details to share.
Following the 911 call, Arradondo said, officers arrived at the scene, and when it became a shooting he alerted the Minnesota Bureau of Criminal Apprehension, which now leads the investigation.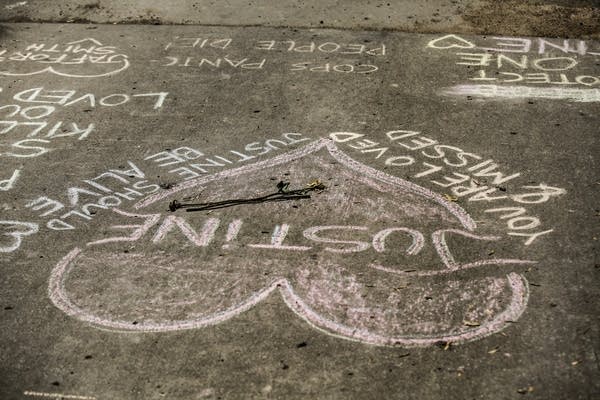 The BCA said the two officers did not have their body cameras turned on, nor did the squad camera record the fatal shooting.
In a Monday afternoon update, the agency said investigators found no weapons at the scene. The officers involved in the incident are on standard administrative leave and the BCA is requesting interviews.
Minneapolis Police Chief Janeé Harteau called the shooting "clearly a tragic death" and acknowledged the family's pain and the questions being asked in the community.
"I have many of the same questions and it is why we immediately asked for an external and independent investigation into the officer-involved shooting death," she said in a statement.
One of the key questions: Why were officers' body cameras not turned on?
Hennepin County Attorney Mike Freeman told reporters his understanding is that there is no video or audio evidence.
"We would like police officers to turn on their body cameras," said Freeman, who'll review the evidence for possible charges once the BCA completes its inquiry.
"They were driving up an alley, the victim approached the car," Freeman said. "That's not necessarily a time you must, but frankly I think it's a time you should" start the body cameras.
The Australian government said it's helping Ruszczyk's family monitor the investigation. Australia's Department of Foreign Affairs and Trade on Monday released a statement on behalf of her family saying, "We are trying to come to terms with this tragedy and to understand why this has happened."
The BCA said the shooting happened north of the 5100 block of Washburn Avenue South in the city's Fulton neighborhood.
At a gathering Sunday night, friends and neighbors said the victim was a peaceful person.
"Peace flowed through her," said neighbor Melinda Barry. "She was a lovely, lovely person. And we want to remember Justine tonight, and call for answers, but we want just to remember and respect Justine, tonight, and her family, and share our love for her family, and how much we want to wrap our support around them."
Cindi Claypatch said she knew Ruszczyk well from their involvement at the Lake Harriet Spiritual Community Center in South Minneapolis.
"It's like when you're in the presence of a room with somebody who's in a nice feeling, you rise whether they open their mouth or not ... she was really shiny, she was very bright," added Claypatch.
"Justine was all about love, just bringing your biggest heart forward, no matter what you're doing in life," said Eduardo Drake, who also knew her from the Lake Harriet Spiritual Community Center.
He brought flowers to the vigil and wrote a message in chalk for his friend.
"Her loss, for me, is just a personal reminder that we shouldn't waste time on petty gripes or complaints," he said. "We should just find a way to love, bigger and better, because we don't know when the people we care about may not be there anymore."
Friends and community members say they want transparency as the investigation continues.
"I am heartsick and deeply disturbed by last night's officer-involved shooting," Hodges said in a statement posted Sunday.
On Monday, Hodges, who represented the neighborhood where the shooting happened when she served on the City Council, acknowledged that people are frustrated by the early pace of the probe.
"We are doing the best we can to cooperate with the BCA, while also pressing them to release as much information as they can as quickly as they can," she wrote in on Facebook.
"I have the same questions you do, and I seek the same answers you seek," she added. "This process is difficult, but I want to be sure we get this right."
Correction (July 17, 2017): An earlier version of this story misspelled Justine Ruszczyk's last name.