The parents charged in the "horrendous" abuse and neglect case faced each other in court for the first time since they were arrested last month.
Clad in orange jail jumpsuits, Jerry Lee Curry, 52, and Shelia Machelle Wilson, 48, sat at opposite sides of a table during a perfunctory hearing related to the custody of their 11-year-old daughter.
Curry is jailed on charges he raped, beat and chained the couple's 21-year-old twins in 2017. DNA tests established that Curry was most likely the father of one of his daughter's children.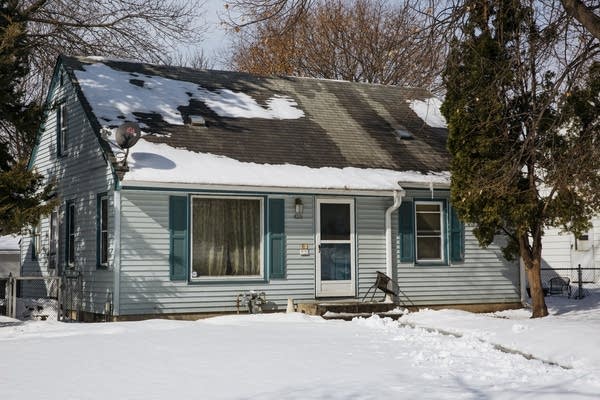 Wilson, who was appointed as the twin's guardian at the time, was charged with three counts of neglect in the case.
The court action Monday was an intermediate disposition hearing related to their 11-year-old girl who was taken from their custody after they were arrested in May. Under Minnesota law, such hearings are required to update the court and lawyers in custody matters.
Neither Curry nor Wilson spoke during the short hearing in Judge James Moore's courtroom.
Hennepin County Attorney Mike Freeman called the abuse case horrendous and the worst he has seen in his tenure. The twins told authorities they were often chained in the home they shared with their parents, deprived of food, raped and routinely beat, according to court records. The 11-year-old said she was hit with a golf club, but said she was not chained nor sexually assaulted.
The 11-year-old was not in the courtroom Monday. But her guardian ad litem, Jamie Manning, repeated her recommendation that neither Wilson nor Curry be allowed to visit the girl.
Manning said in a written report that the girl still has supervised visits with her adult twin sisters.
"They have a common bond that is important for the child to maintain as she moves to a greater understanding and healing from her past familial experiences," Manning's report said.
The 11-year-old girl is currently placed with relatives and is attending school. Manning also suggested permanency for the girl be addressed.
There was no discussion during the hearing whether permanency will mean the termination of the Wilson and Curry's parental rights.
The next juvenile court hearing is scheduled for June. Curry and Wilson are both due back in court later in March on the criminal charges.